How to obtain candidate references with a typeform
Do you work in Recruitment? Do you feel getting candidate references is a challenge? Here's how our People Operations (POPs) team use a typeform to make providing references fun.
Here's the typeform POPs uses when she needs information from previous employers or peers about prospective candidates. This is the very last step in a the process before we make an official offer, crossing our fingers that we'll get a new colleague soon:
This typeform was created by the POPs team with the help of our master typeformer, Valerie. 
If you'd like to build a similar typeform, you'll have to follow these steps:
1. Enable Hidden Fields in the typeform and add two fields: name and surname. 
2. Add a Welcome screen with a friendly text to greet the person who will provide the feedback on the candidate. You can upload an image or a video for a better first impression.
3. Add two Short Text questions collecting first and last name of the respondent:
Make the questions required to so respondents can't submit the typeform unless they've answered.
4. Add another Short Text question where the respondent can define his or her relationship with the candidate. Note, that you can add in information from the two Hidden Fields with the candidate's name to make the question more relevant. To do this, type the @ sign and a dropdown menu will appear with your Hidden Fields.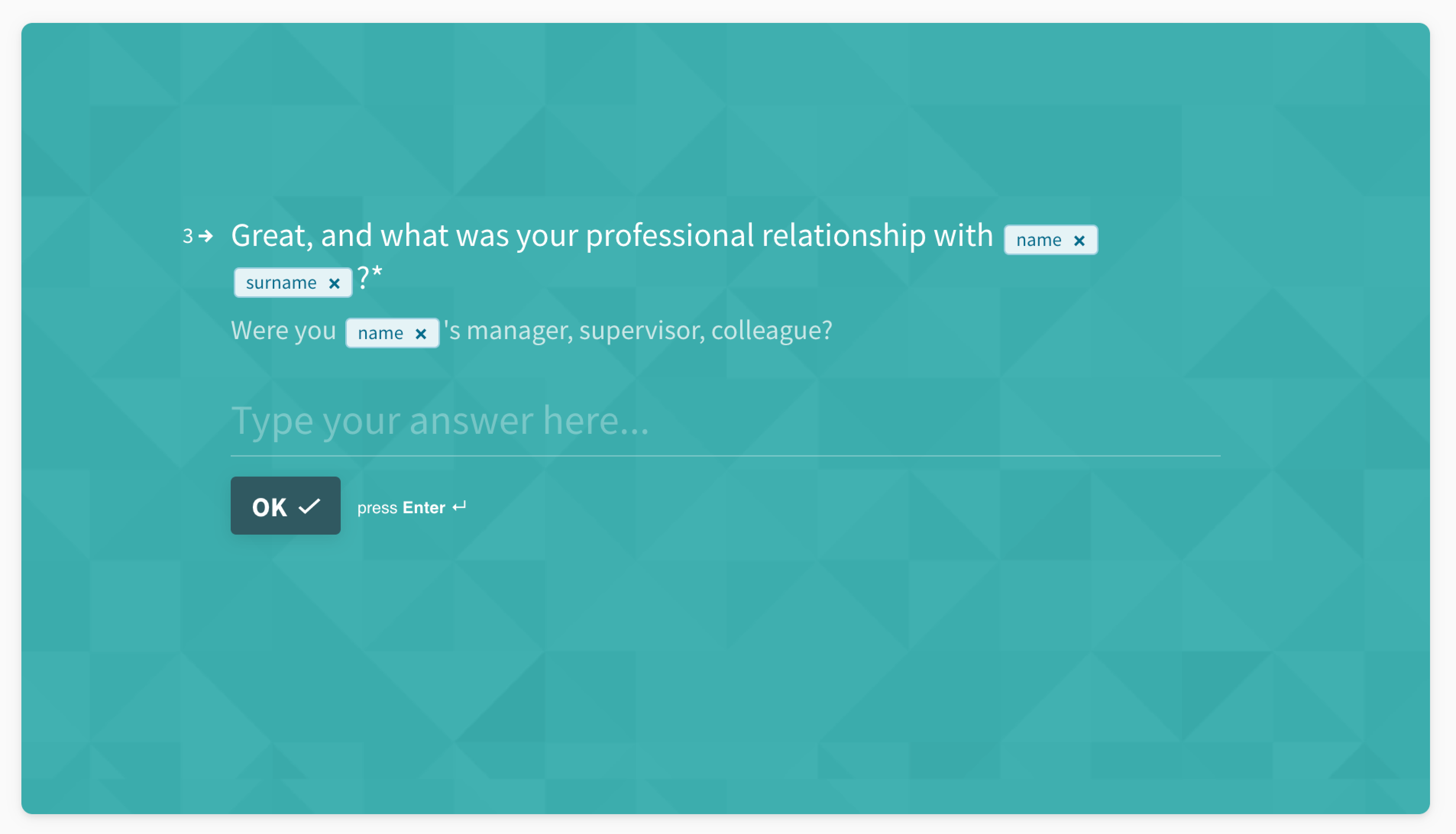 5. Add two Long Text questions asking for the candidate's strengths and weaknesses. Again, use the information passed in the Hidden Field(s) to display the name of the candidate and make the questions required if you the information is essential:
6. Add another Long Text question to inquire about what it was like to work with your candidate and how they work in a team. Recall information using your Hidden Fields and make the question required:
7. Add an Opinion Scale question asking the person doing the evaluation to indicate the degree of their willingness to work with the candidate again in the future: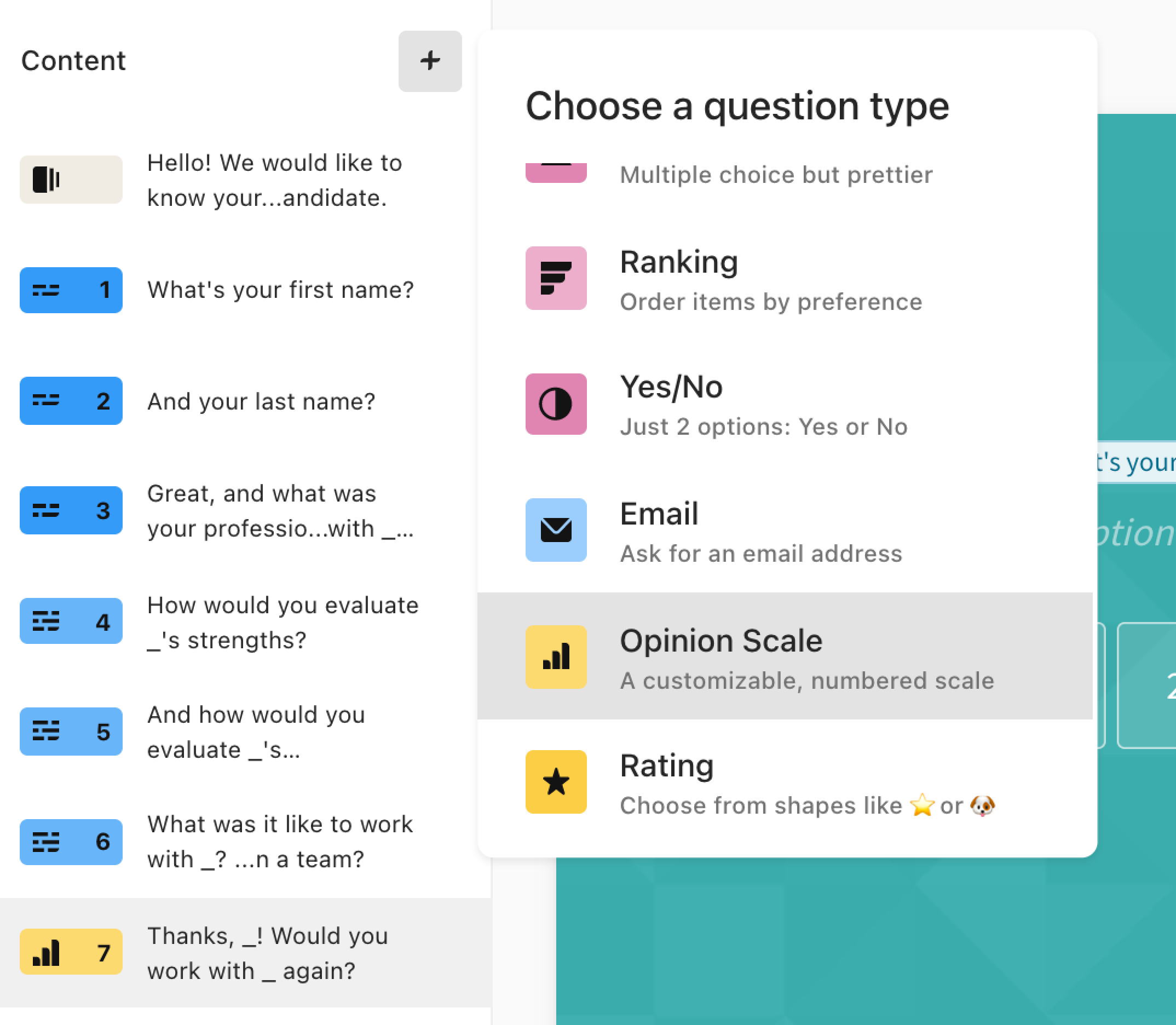 8. Add an Ending thanking the respondent for their time. Use Recall information to address them by the name they typed in under Question 1!
9. Now the typeform's built, the next step is to give it the look and feel of your company brand: make adjustments under the Design menu. Check out our Branding guidelines and tips article for more information!

Tips! You can send the input gathered with the Typeform straight into a spreadsheet with a Zapier integration. Check out this article on how to set it up.
When sending the typeform to a referee, make sure you manually change the Hidden Field "xxxxx" value in the URL to real data (the name and surname of the candidate) so the typeform can correctly pass that data into the questions and Results table.
Example:
https://jobs.typeform.com/to/LB59Up

?name=Beardy&surname=Man