Activate the Progress bar
Activate your typeform's progress bar to show respondents how much of the typeform they've completed so far.
The progress bar shows as a horizontal line at the top of the form that is partially or completely filled in, according to the respondent's progress.
Here's what the progress bar looks like before the respondent has answered any questions: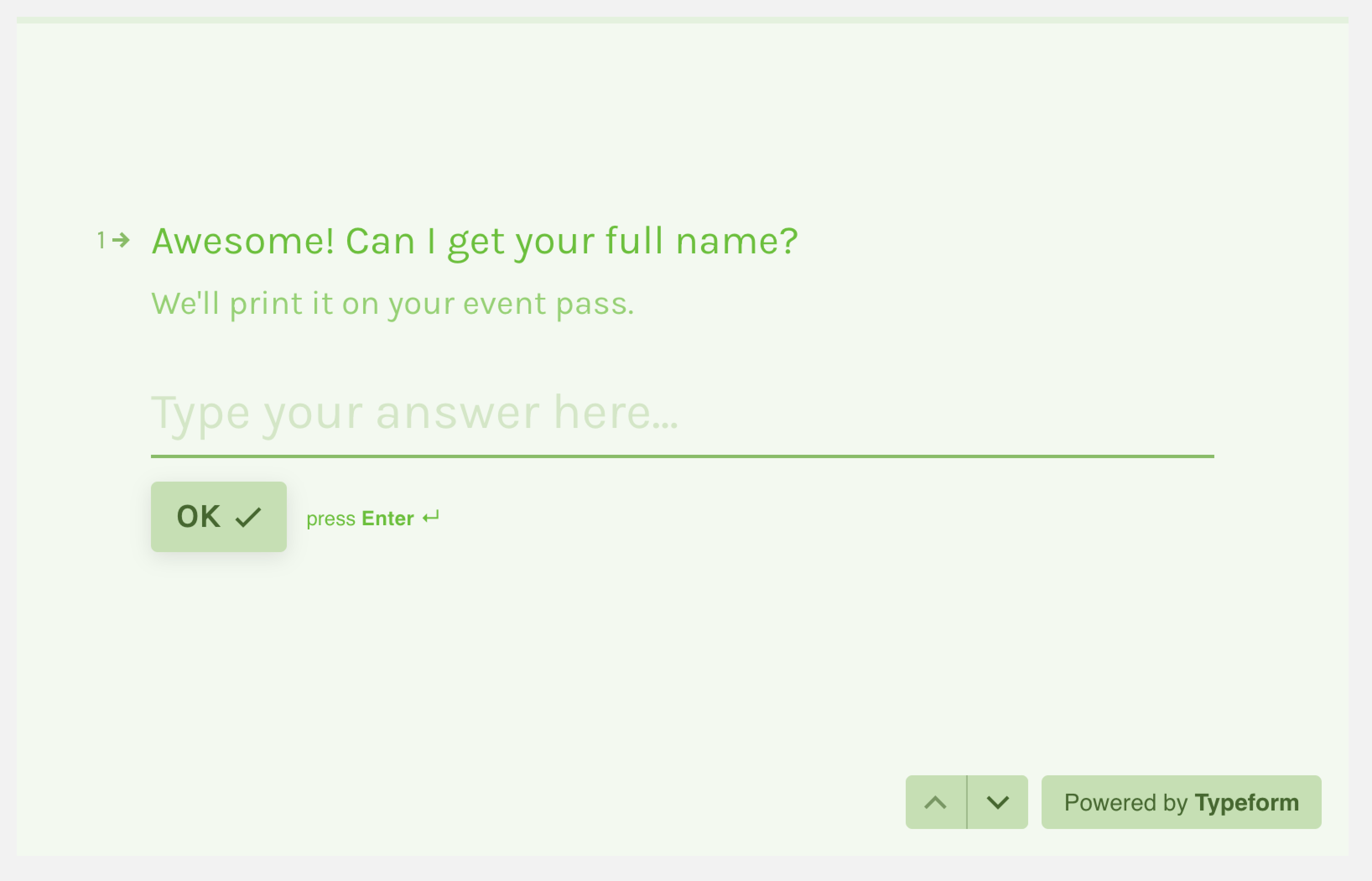 And here's what it looks like when the respondent has partially filled out the typeform: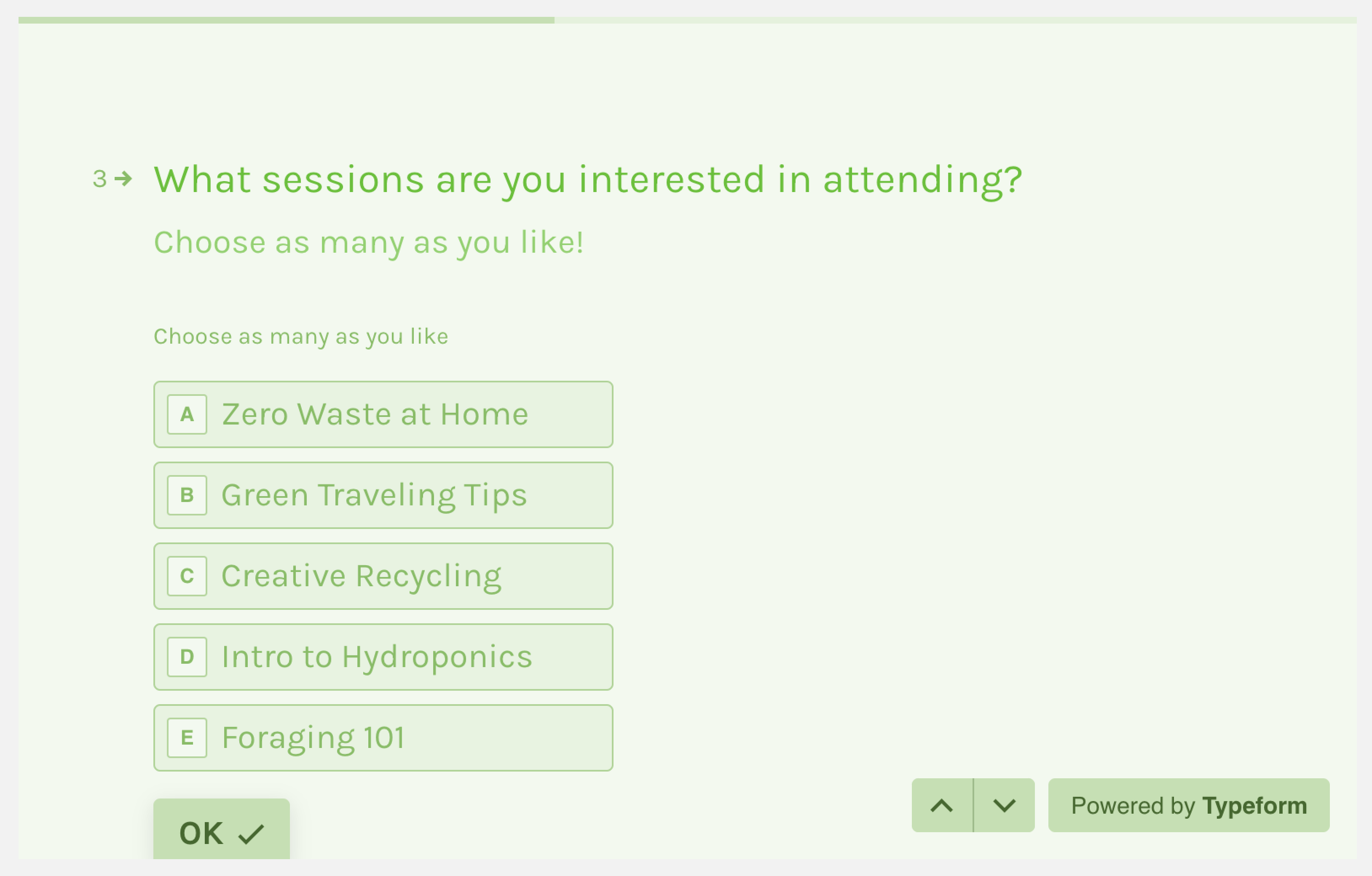 How to enable the progress bar
You can enable or disable the progress bar via the Create panel.
1. Click on the Settings menu (gear icon).
2. Toggle the progress bar option on or off. 
When a typeform uses branching Logic paths, the progress bar's fill amount may change in seemingly counterintuitive ways: for example, it may change from more to less full even as the respondent advances through the form. This happens when Logic paths have different amounts of questions. Before branching, the form cannot say which path the respondent will go down, so it cannot accurately calculate how much of the form has been completed. To avoid confusion, if you have multi-branching with paths of different lengths, simply disable the progress bar.