Premium themes
Our team has designed Premium themes to make your typeforms even more brilliant and beautiful. You can use Premium themes on your forms if you have a Plus account or above.
To view the list of Premium themes, open your typeform in the Create panel. Click Design in the right-hand sidebar, then the Gallery tab. Premium themes are marked 'Paid'.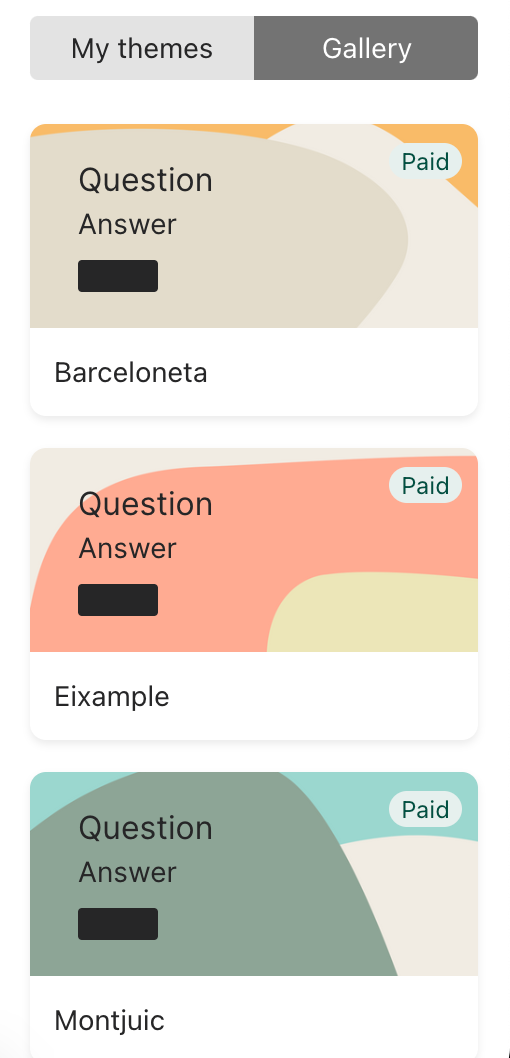 If you're on a Free or Basic plan, you can test Premium themes on your typeforms. You'll need to remove the themes before you can publish your forms, though.
If you're on a Plus plan or above, click on a Premium theme to apply it to your typeform. You can edit the theme by clicking the three-dot icon on the theme card.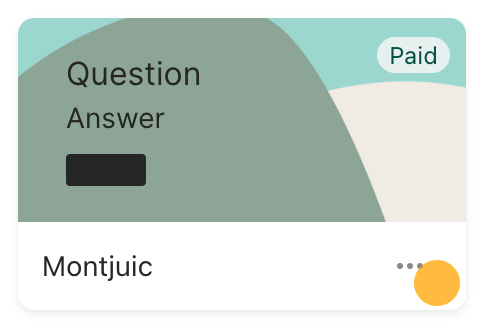 When you save edits on the theme, a new custom theme will appear under the My themes tab. A default version of the theme will remain accessible in the Gallery tab.