Can I try paid features for free?
You can absolutely try paid features! All typeforms created in a Free account will be tagged as Paid and will be closed to everyone except you. This means any typeforms you create with paid features cannot be shared – unless you upgrade your account. Learn how to remove paid features here.
You can enable paid features in your typeforms with a monthly or yearly subscription.
The following paid features can be viewed on Free plans, but must be removed before the typeform can be published:
To try paid features for free, simply open up any typeform in your free account, and add a paid feature to the typeform (see the list of features above). 
In this case we're adding a Payment question by clicking the + sign on the left-hand side of the Create panel: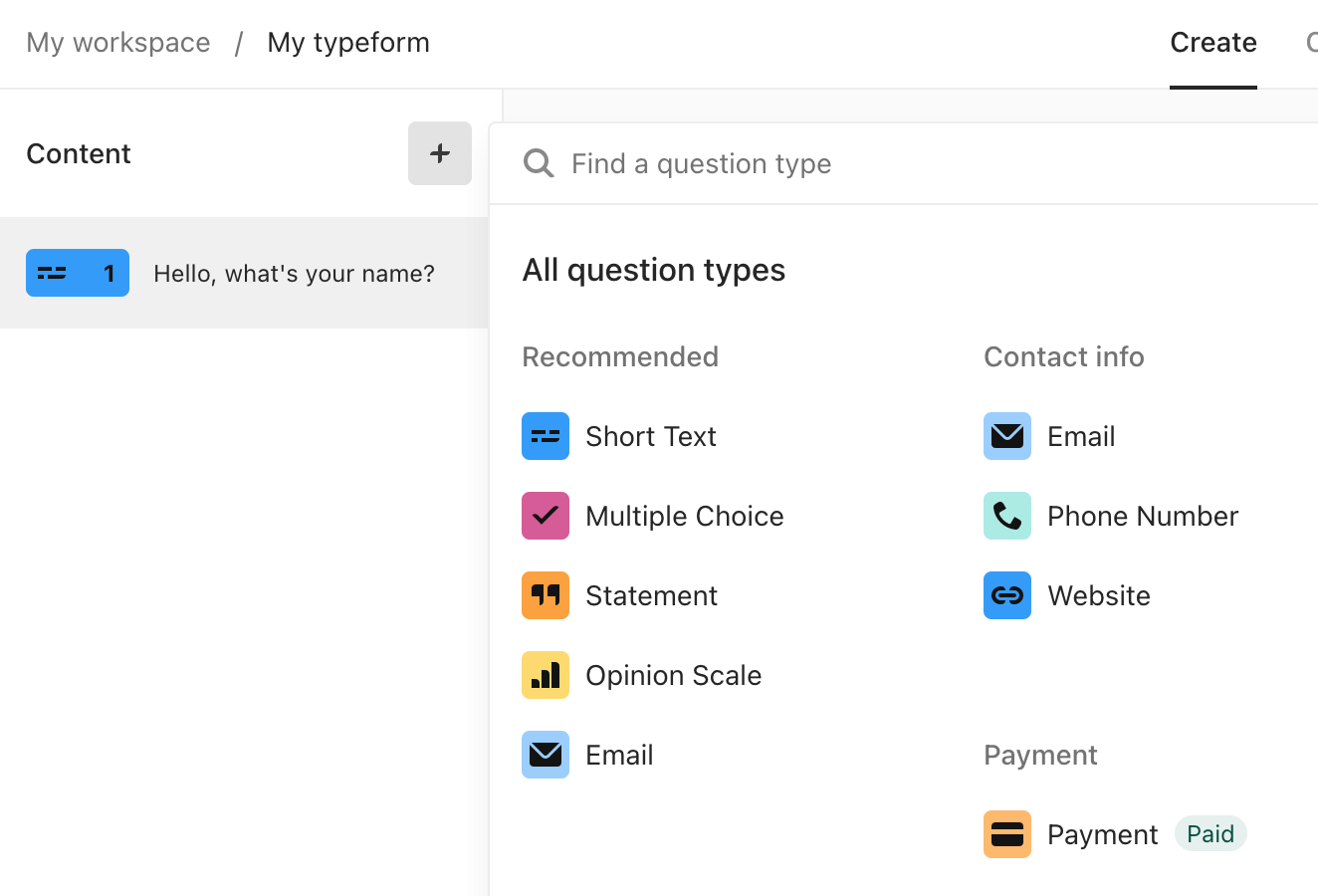 When you click to add this question, your typeform automatically becomes private. A popup in the top right explains that you just added a paid feature, and you can keep adding paid features to your typeform in trial mode.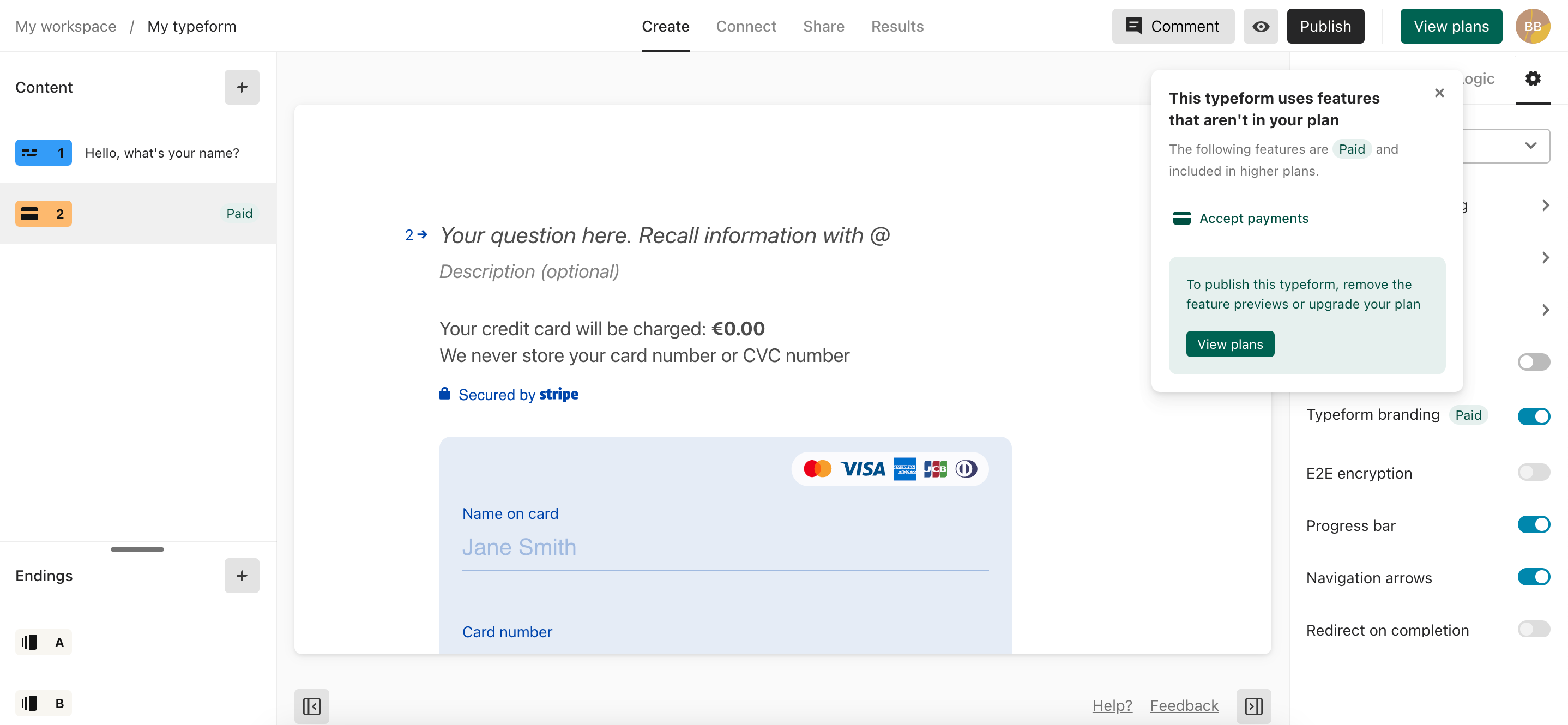 If you click the Publish button, you'll see which paid features you've added. Questions with these features will also be flagged with a Paid label. 

Note! If you want to publish your typeform without upgrading to a paid plan, you'll have to remove all paid features first to make it public. Check out this article to learn how.
However, you can still preview the typeform in the Live preview window or by clicking the eye icon in the top right-hand corner.
If you want to publish the typeform with the paid features, you can upgrade your plan by clicking the Upgrade button in the top right-hand corner.