Add Typeform quizzes to your Thinkific courses
With Typeform, you can create entertaining quizzes on any topic under the sun, from mathematical equations to world capitals. Add Typeform URLs as Multimedia Lessons in Thinkific to engage students and make your quizzes part of a larger learning plan.
1. First, make sure that your typeform is live. Hit the black Publish button in the top right of the Create panel to publish it.
2. Copy the share URL that pops up in the dialog.
3. Log into Thinkific and open your Admin Dashboard. Under Manage Learning Content, click Courses.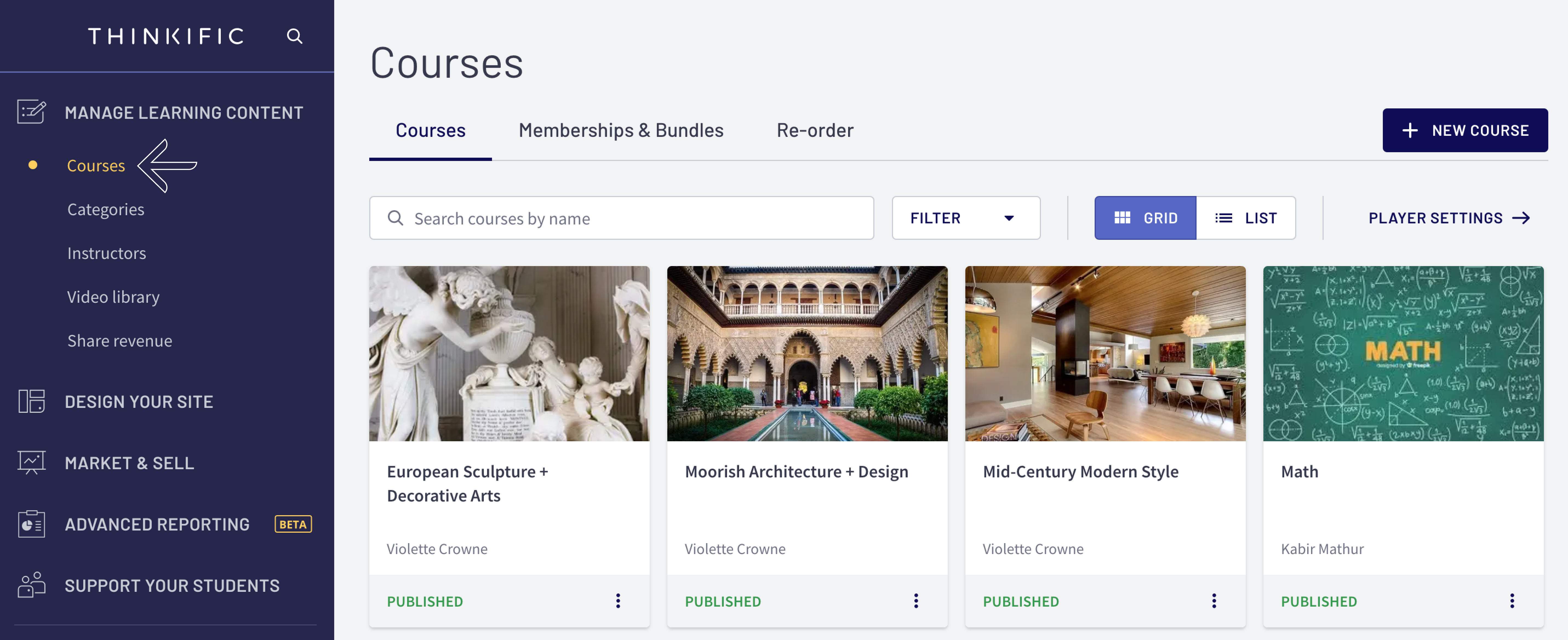 4. Click the card of the course you're editing, or click + New course.
5. Click + Add Lesson in the left-hand sidebar, then choose Multimedia.
6. Give your lesson a name under Title. Select the Use externally hosted content button and paste your typeform URL in the box below.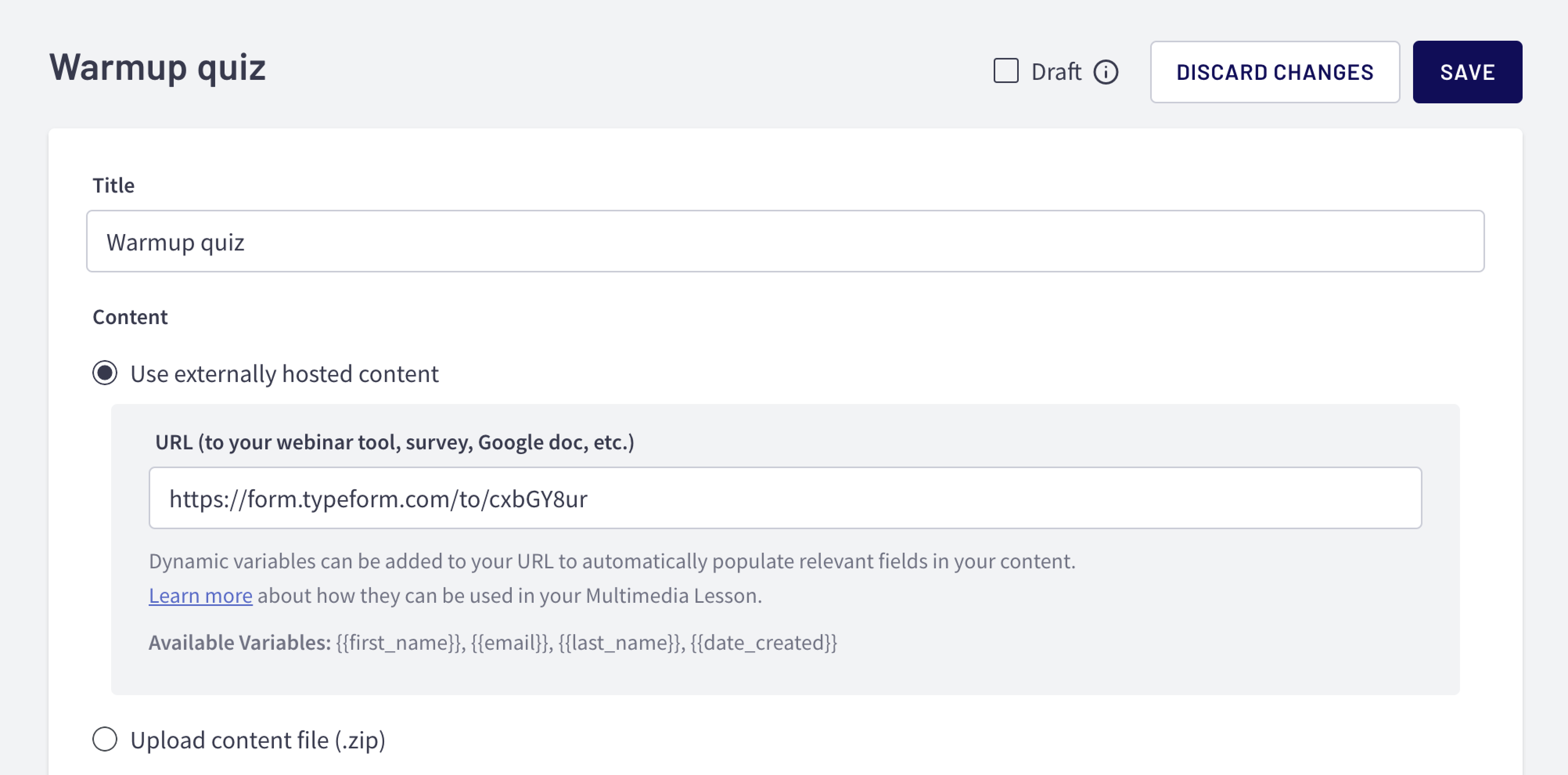 7. Click Save.
8. Just like that, you're done! Preview your course within Thinkific to see how your quiz will show to enrolled students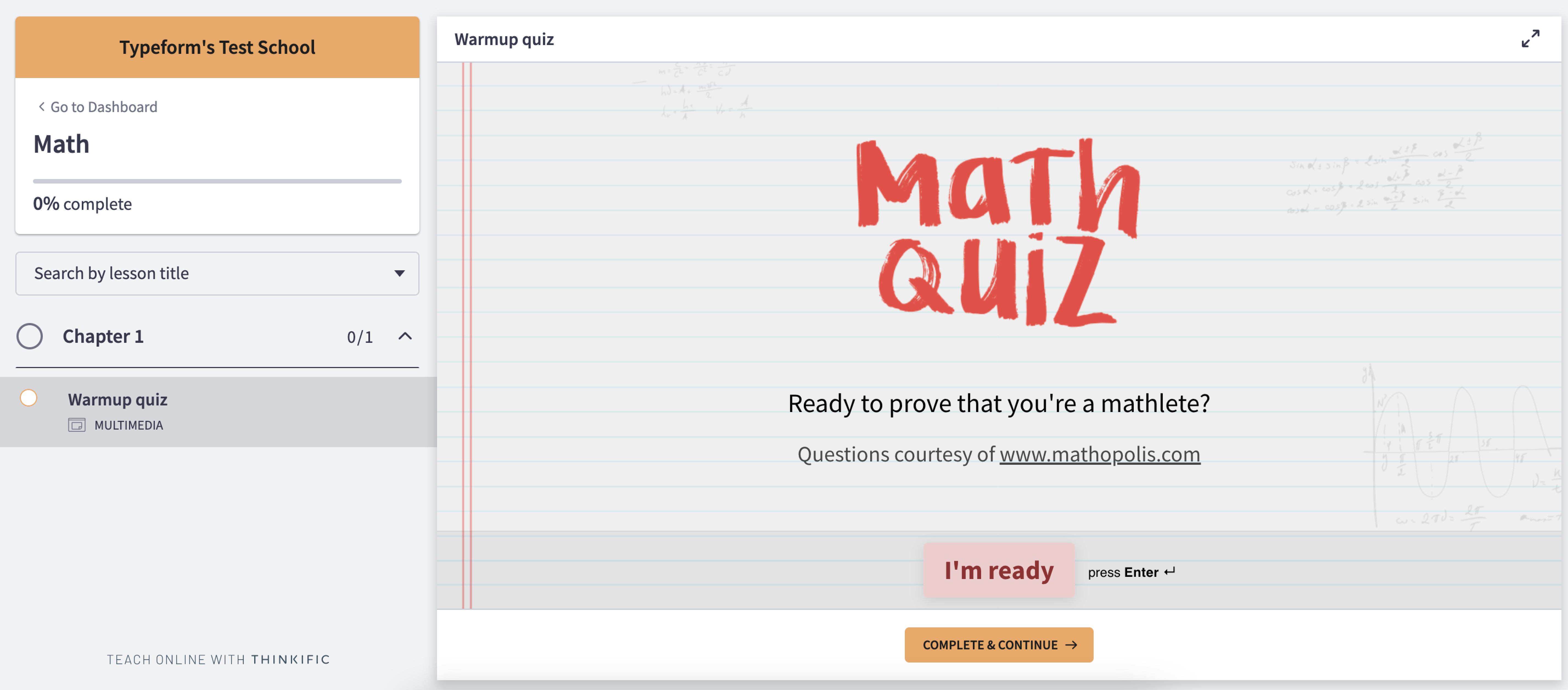 Read more about Multimedia Lessons in Thinkific here, and read this article to check out how you can use Typeform quizzes to recommend Thinkific courses to your students.