Not sure how to find your pricing plan details? It's really easy to view, manage, and edit your billing details in Typeform. Likewise, if you need to switch to a different plan, that's simple, too.
If you need to change some payment details or adjust your plan you need to head for the Plan & billing section. To get there, click on your alias in the upper left corner of your Workspace, then click Plan & billing in the Organization section of the menu.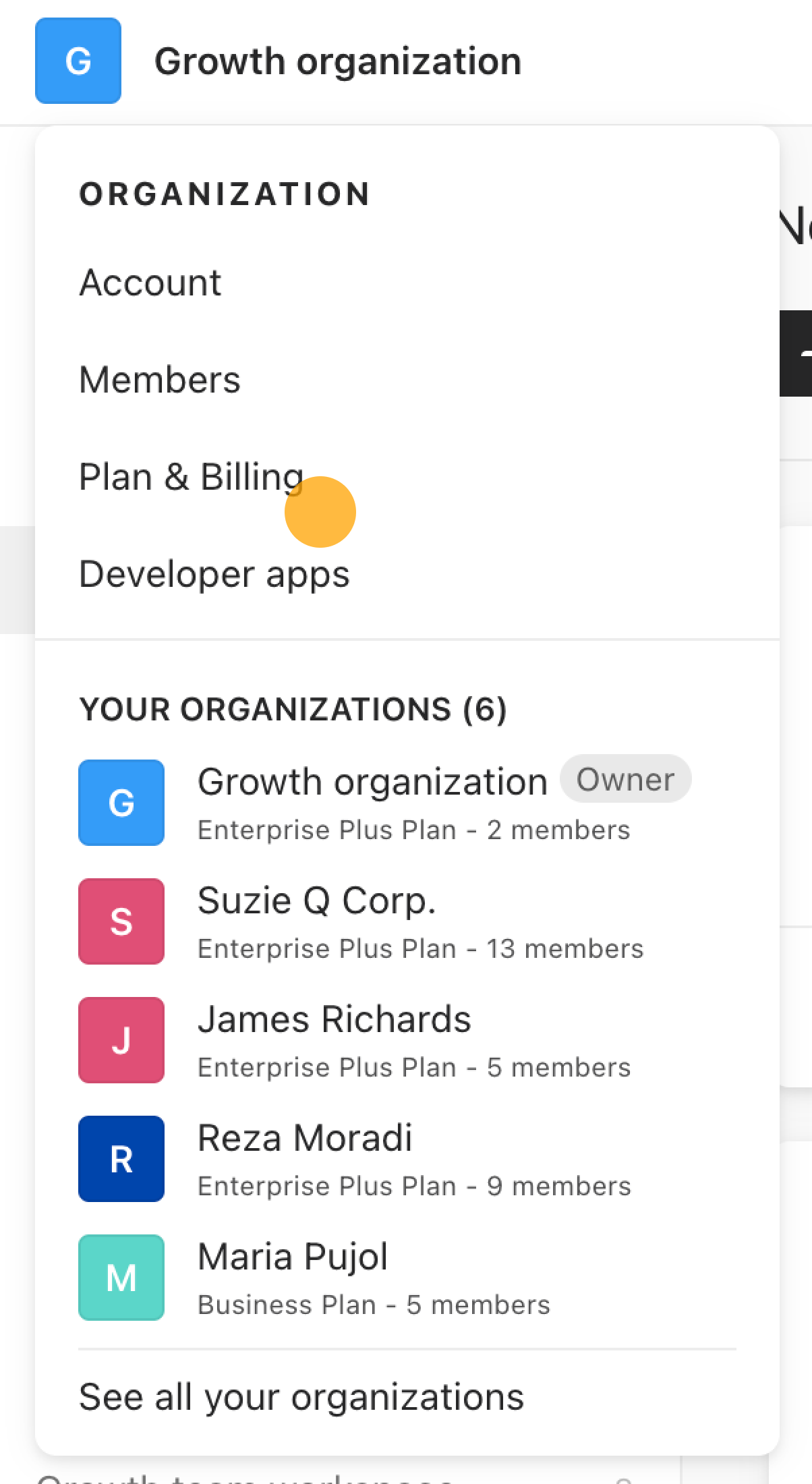 You'll then see the Plan & billing section of your Organization settings:
Settings you'll find in Plan & billing
Here's a breakdown of what you can see and do within the Plan & billing section:
1. Manage your plan. Here you can see what plan you're currently on and adjust it if you need to. Through this section you can:
2. Update or delete your credit/debit card and billing information.
3. View your invoices.
What are the other sections in the Organization menu?
Account. Change your account settings. Read more here!
Members. If you have a team account, you can add or remove team members here.
Developer apps: a list of applications you've created. For more information on creating and registering your own apps, go to our Developer Portal.