What is an organization?
When you're invited to a Typeform shared workspace by a Plus or higher user, you join that user's organization. This article explains how to switch between any organizations you are in.
How to switch organization
When you log in to your account, it will open your own Workspaces and organization. Your organization may include personal and shared Workspaces.
1. To change organization and view a Workspace you were invited to, click the account icon in the top right corner:

2. This opens a menu: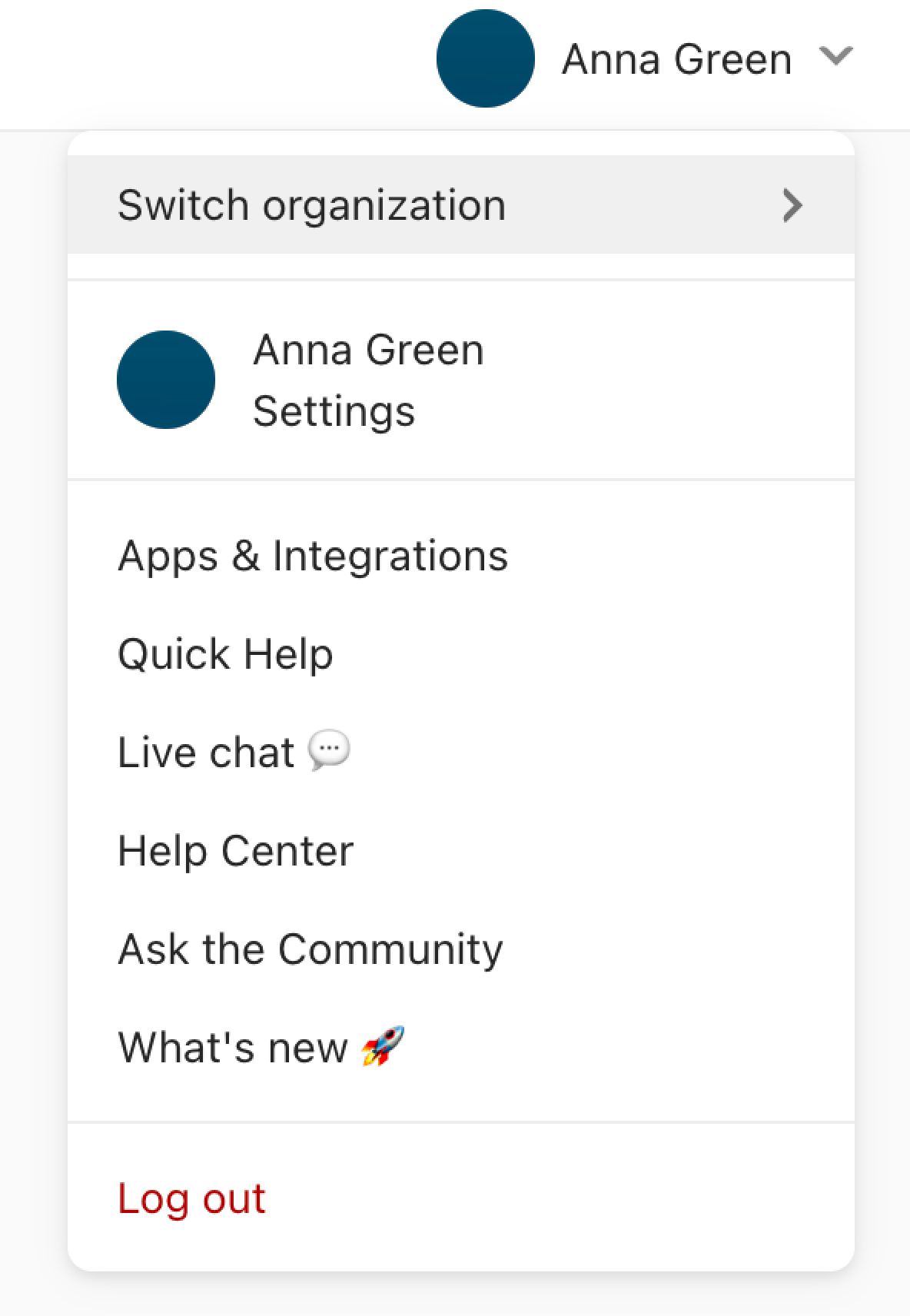 3. Click Switch organization. Now you'll see a list of all the users (organizations) who've invited you to Workspaces:
4. Click on the one you want to view, and you'll now see all the Workspaces you share with that user. You'll also see the organization name next to your account avatar has changed (in this case to Jon).
Who owns an organization?
If you have a Plus (or higher) account, as soon as you invite someone to share one of your workspace, you become an organization.
When you invite someone to your share one of your workspace, you will appear in the list of organizations they are part of (see the image in #3 above).
How do I remove someone from my organization?
First, make sure you are viewing your own organization. It will be the first one on the organizations menu:
Now, click Settings. 
In the Members section of Settings, you can see a list of all the members in your organization. To remove a member, click the three-dot icon by their name and click Remove from organization.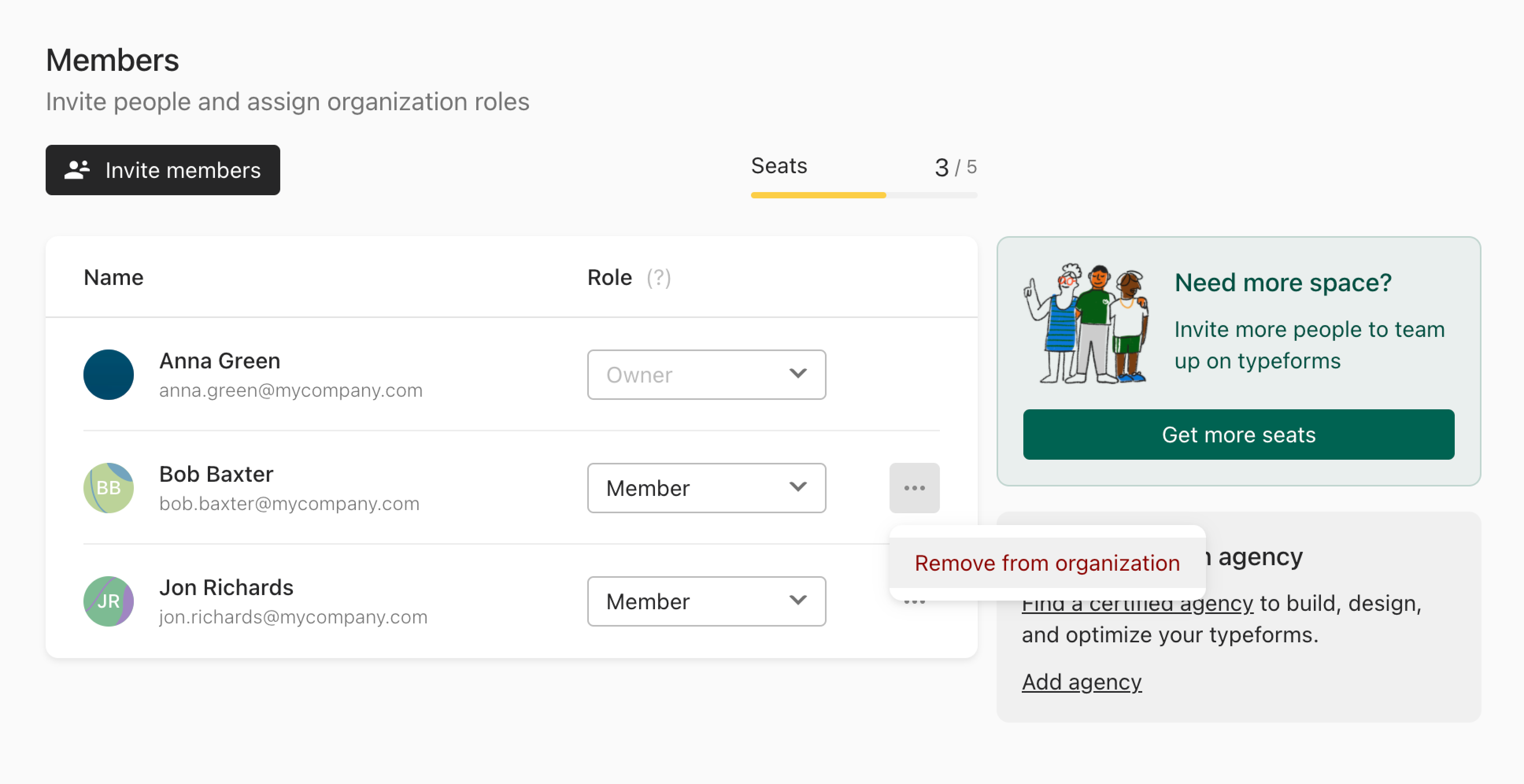 You'll see a warning popup to check you're really sure. Removing a member of your organization will remove them from all Workspaces in the organization. Any unshared Workspaces that member had created within the organization will be added to your account. Any integrations that member set up will remain active.
If you're sure want to remove the member, click Remove:
How do I leave an organization?
Currently, the only way to leave an organization is for the owner to remove you. When you are a member of an organization, you can only see Workspaces you are invited to within that organization.
How many people can join my organization?
This depends on your account. If you have a Plus account, for example, you can have yourself and two more users. For more on upgrading your account and adding team members, go here.