Logic Map
Logic is a feature that helps responders follow the path most relevant to them while completing a typeform. With a Logic Map you can visualize these different paths while designing and editing your typeforms.
Note: Logic isn't available on our mobile builder just yet. Edit your typeform on desktop to get the full power of Logic!
Logic Map lets you see a graph of the Logic and overall structure of your typeform. This feature can come in handy when you're trying to organize several logical rules in a typeform, or while troubleshooting Logic issues.
Take a look at these guides on Logic:
To open the Logic Map of your typeform, go to the Logic panel. You'll see the Logic Map in the center of the screen:


Warning! The Logic Map has a loading limit of 500 Logic rules or 500 questions. The map won't show if your typeform has more rules or questions.
If you've already added Logic to your typeform, you'll see a green tick next to the type(s) of Logic you've used. The Logic Map also shows colored icons for the different question types in your typeform:
Click the icons to zoom in (+), zoom out (-), or to center your Logic Map. You can also drag and drop your questions to rearrange the flowchart.

Note! You can't change the Logic path of a typeform by moving the questions around in its Logic Map. To update your Logic, go to the type of Logic you've set - indicated by the green tick -, and edit it there.
If you've added Logic to Hidden Fields, you'll see a dotted line in your Logic Map. You can read this article to see how adding Logic to Hidden Fields works.
Here is an example of a simple Outcome quiz with different Endings: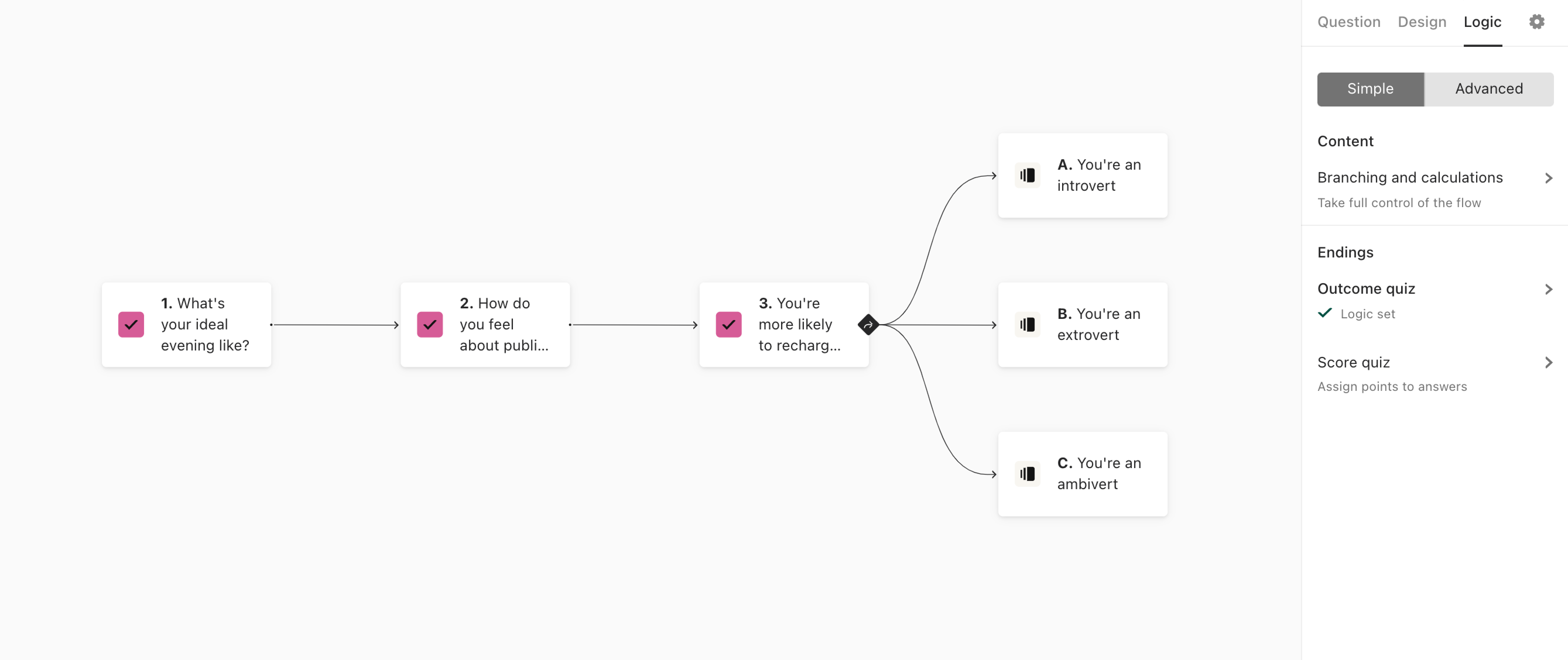 Here is a multi-branching typeform with multiple selection enabled. You can read more about how this typeform was built here.
This is the Logic Map of an order form with Branching and calculations. You can read more about this typeform here.
Here's a Logic Map that uses both Branching and calculations and Outcome quiz. Read how the typeform was created here.
Here's the Logic Map of a Score quiz with different Endings based on score ranges. Read how it was created here.
Logic Map troubleshooting
You can also use the Logic Map to identify errors in your Logic flow.
If your Logic has an error, you'll see a clickable warning sign, and you can update your Logic by clicking Edit: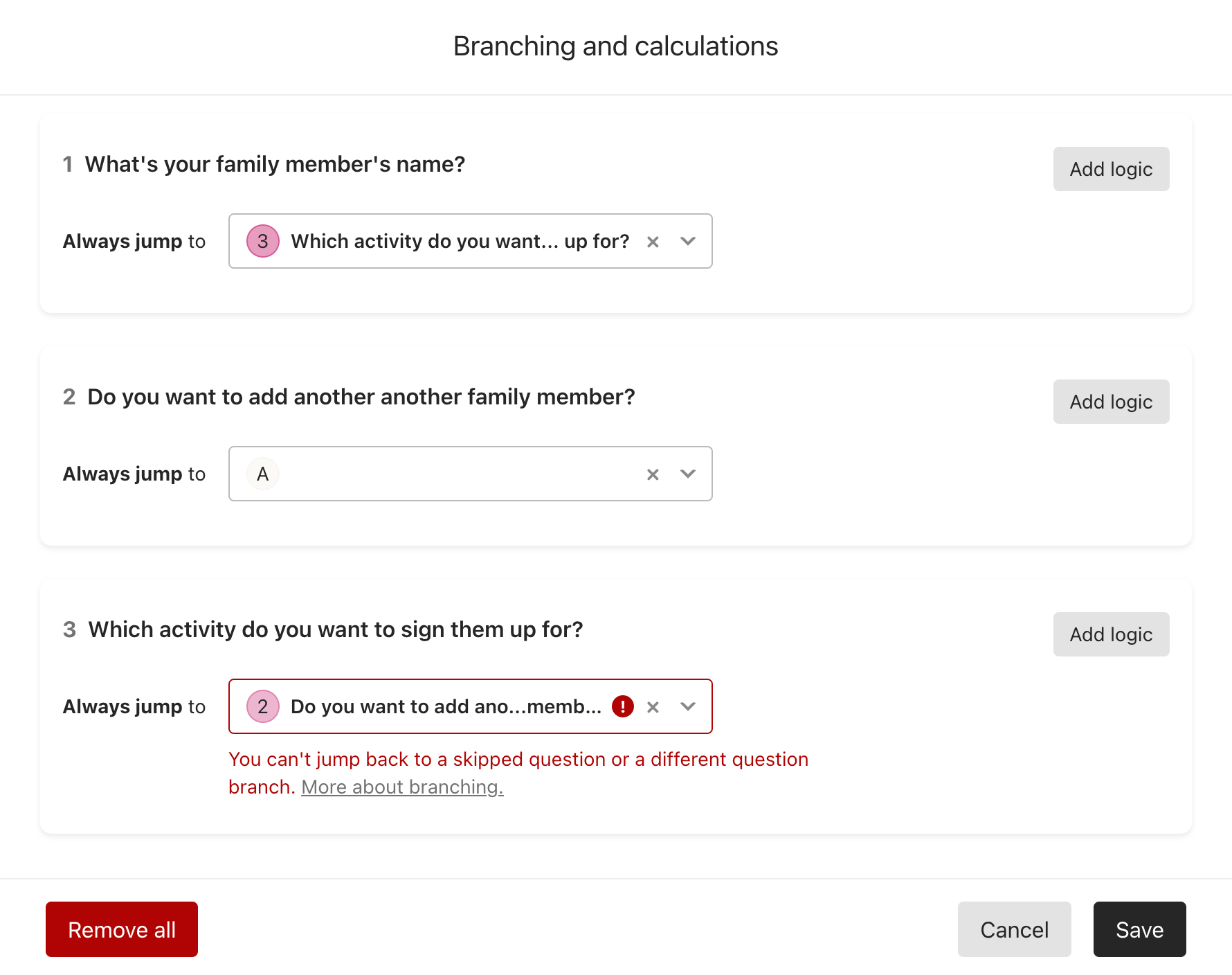 Read more about fixing some of the most common Logic-related errors here, here and here.
Now that you have a better understanding of how you can visualize the structure of your typeform, you can also check out how other Typeform users created some inspiring content here and here.