Opinion Scale question
An Opinion Scale lets people express their feelings on a numbered scale. Easy to understand and quick to use, it's a great way of collecting opinions.
1. To add an Opinion Scale question, open a typeform from your Workspace, or start a new one. Then click + to open the question type menu, and click on Opinion Scale: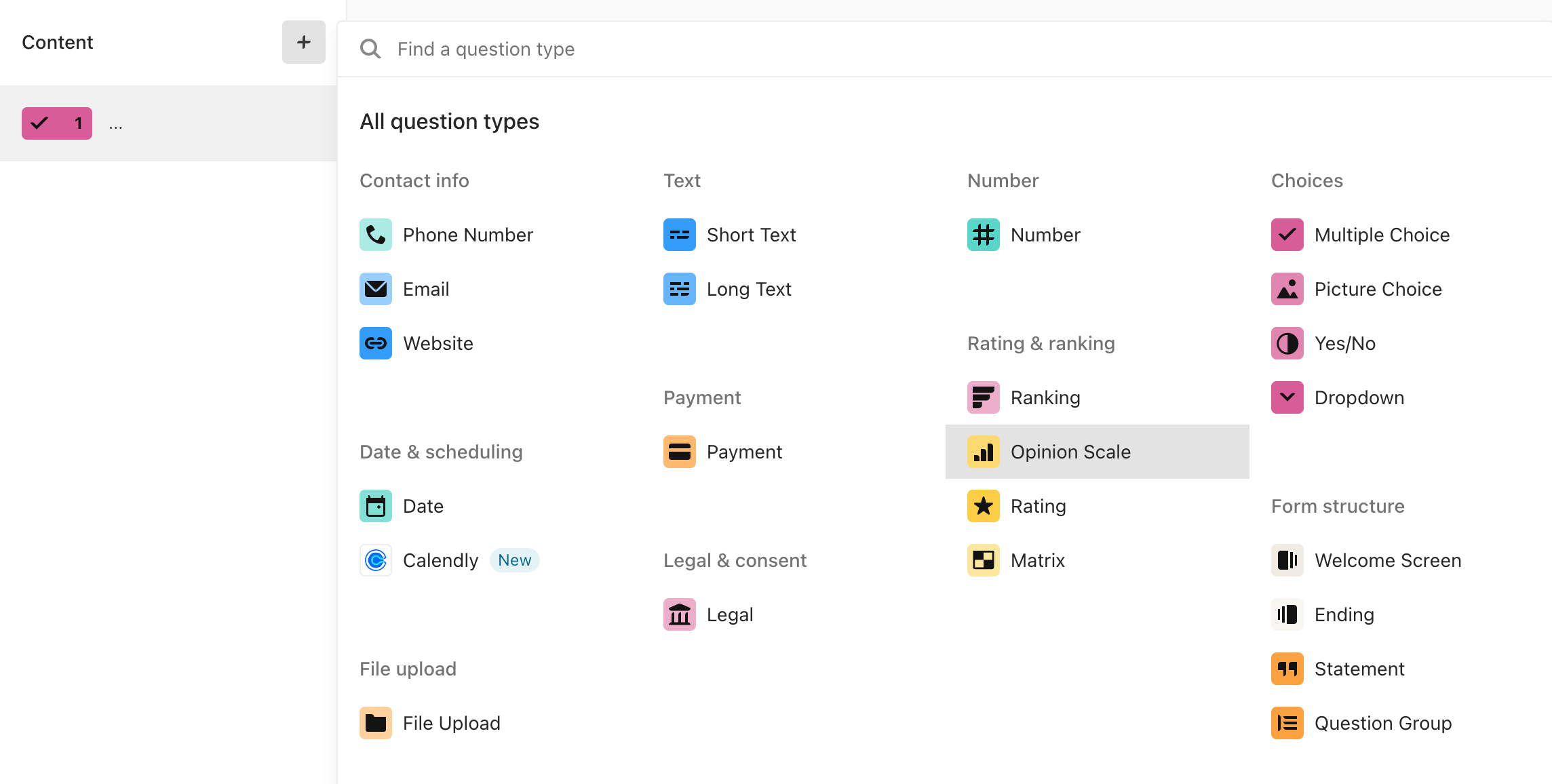 2. Write in your question and optionally add a description: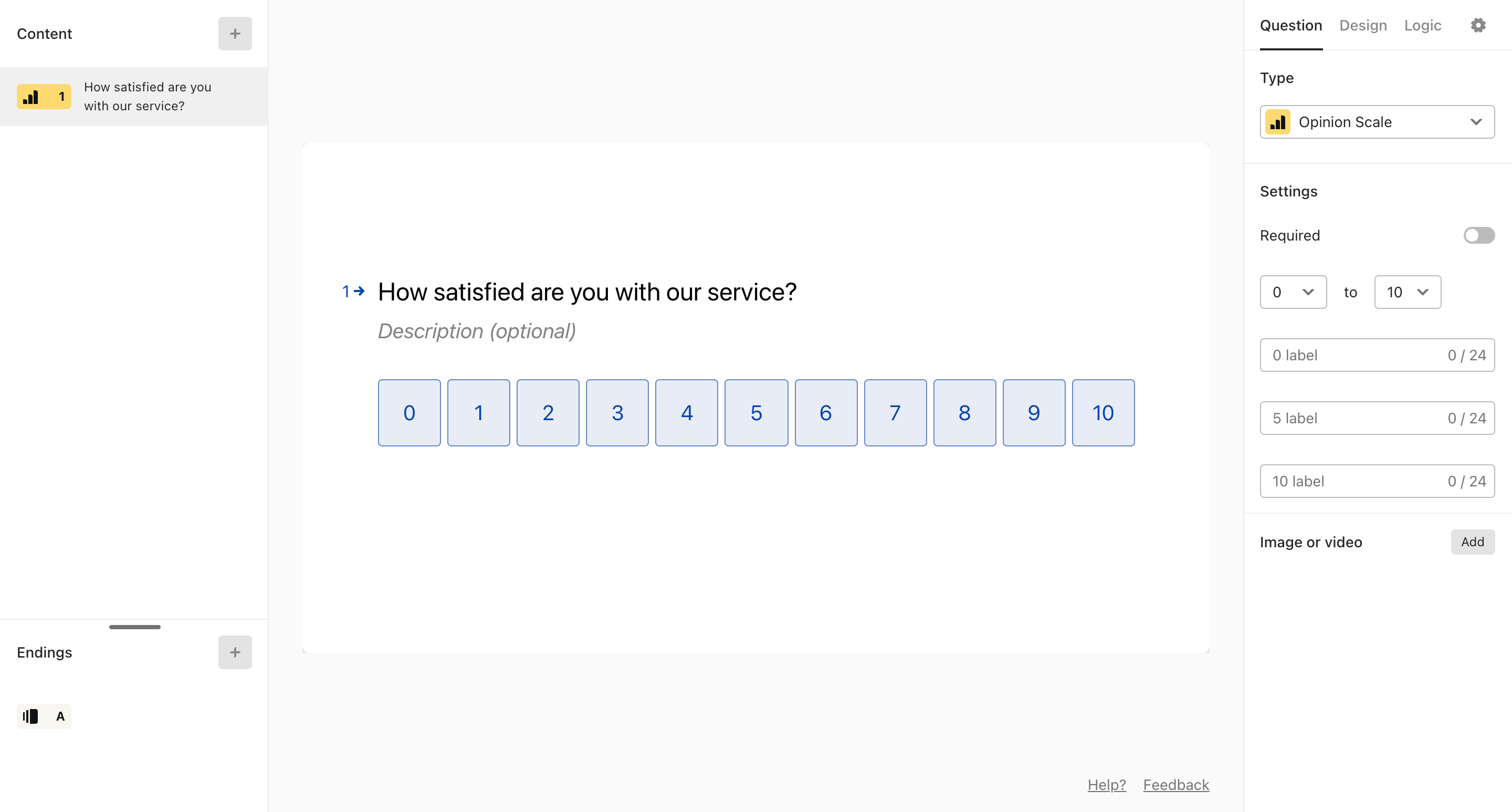 3. You can adjust your Question settings in the Question panel on the right side of the screen:
Start scale at 1
Selecting 1 from the dropdown list will mean your Opinion Scale begins at 1, instead of the default 0.
Steps
This allows you to choose the number of steps your scale has. The default is 11, which gives you a scale of 0-10. The smallest number of steps you can have is 5, giving you a scale of 1-5.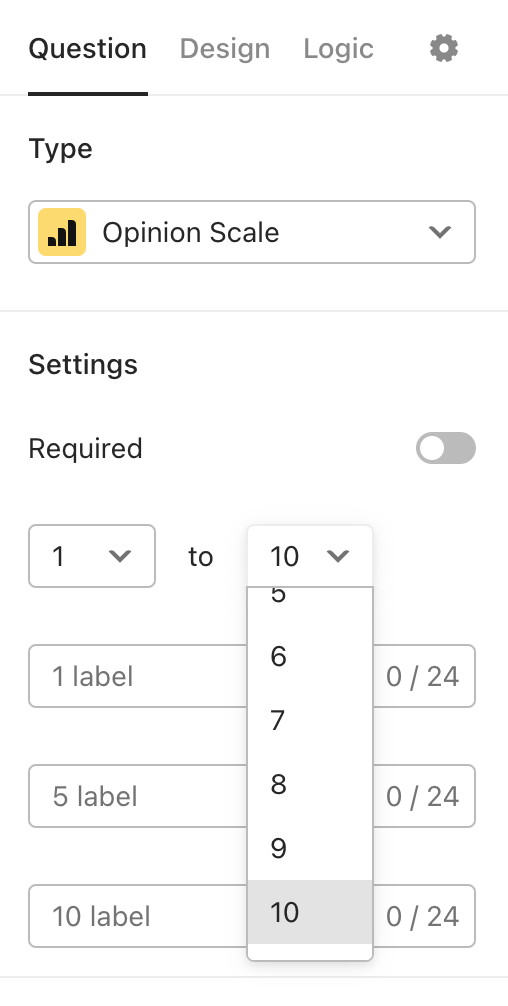 Add labels
Optionally, you can also add labels to your Opinion Scale. Type in the text fields to add labels to the left and right of your scale like in the example below:
And this is what it looks like in your live typeform, set to 5 steps:
How to add a Not Applicable option
For the moment, we do not offer a Not applicable option, but there are a couple of workarounds you could use:
Ask your respondents to simply skip the question if they don't have an opinion or prefer not to answer. You can use the Description field of the question for this. If you go with this solution, make sure that you do not set the question as required.
Use the Multiple Choice or Picture Choice question instead and add the scale as choice labels. Simply add a choice label saying "Not applicable".