Phone Number question
Our Phone Number question lets you collect contact details in a snap. Whether you're making a lead gen form, organizing an event, or creating a job application form, this question gives your respondents a great-looking and easy way to give you their phone details.
Add a Phone Number question to your typeform
1. Log in to your Typeform account, and open a typeform from your Workspace: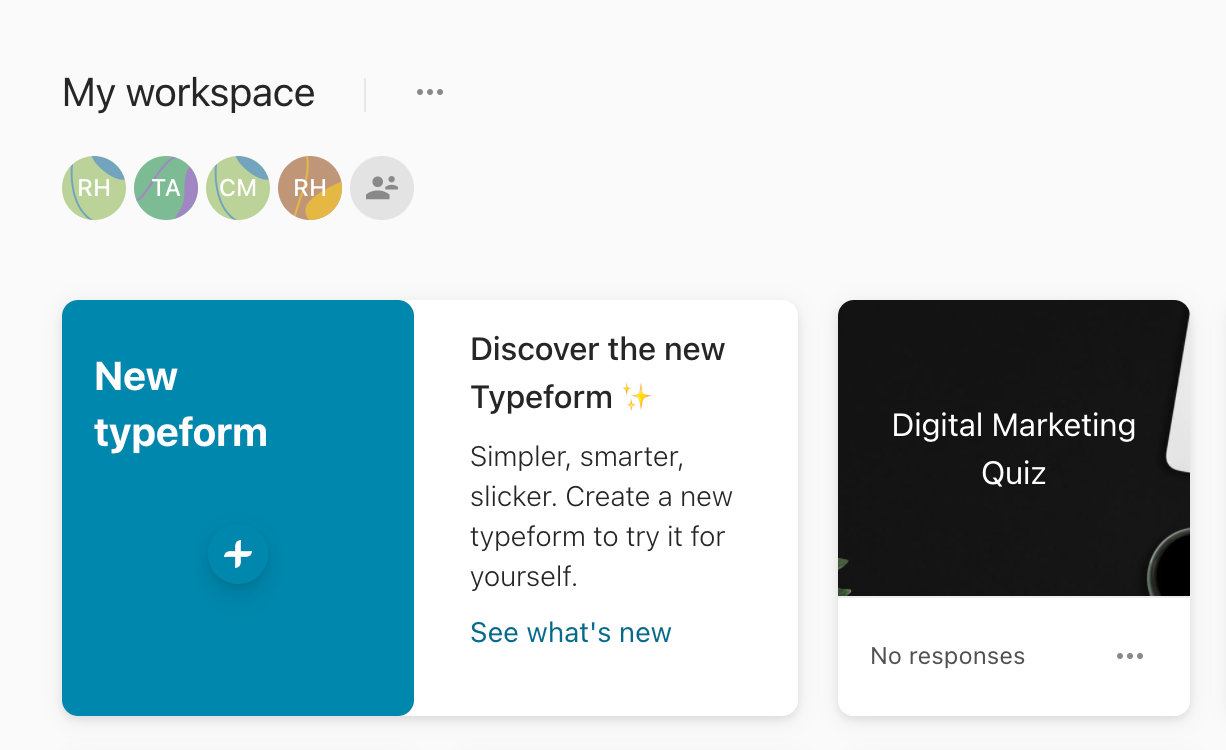 2. In the Content panel, click the + button to open the question list, and select Phone Number:
3. Now you can write your question text:
4. In Question settings you can set the question to Required, and also choose the default country code that will appear on your typeform. Click the dropdown menu, and scroll to your chosen country, then click it.
5. Once you're happy with your settings, that's it! Click the three dots icon to Duplicate or Delete your question. You can also drag and drop it to a different position in your typeform.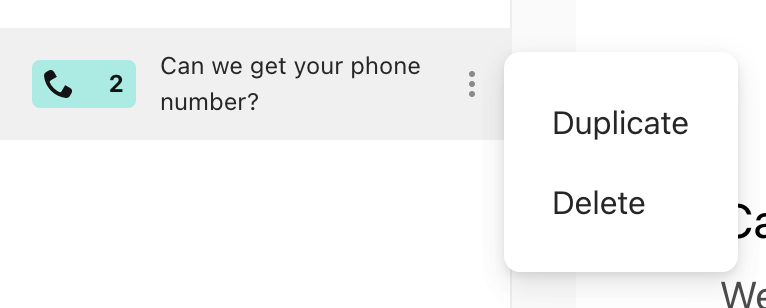 Add media to your question
Click Add next to Image or video in Question settings:
Now visit this article to find out all about images!
What can you do with the Phone Number Question?
This is a great question to add to contact forms, sign-up forms or job application forms.