Create typeforms on mobile
Typeforms have always been fun to fill in on desktop. Now you can also create them on your phone or tablet.
Create on mobile is still in development, and some of our features are not mobile-ready yet. We think it's already useful enough for you to try out! 
On mobile, you can currently create new typeforms and edit the ones you created on desktop, and you can publish your form to start collecting responses.

Note! You can't add Logic to your form or use the Question settings just yet. You also can't add Layouts to your questions or create new Question groups on mobile.
Current Requirements:
Operating System – iOS
Browsers – Safari, Chrome
This article takes you through how to sign up or log in and create typeforms on mobile devices.
Log in or sign up
1. To log in, go to typeform.com on your iOS device. Tap the hamburger menu:
Tap Log in:
Enter your login details and get building!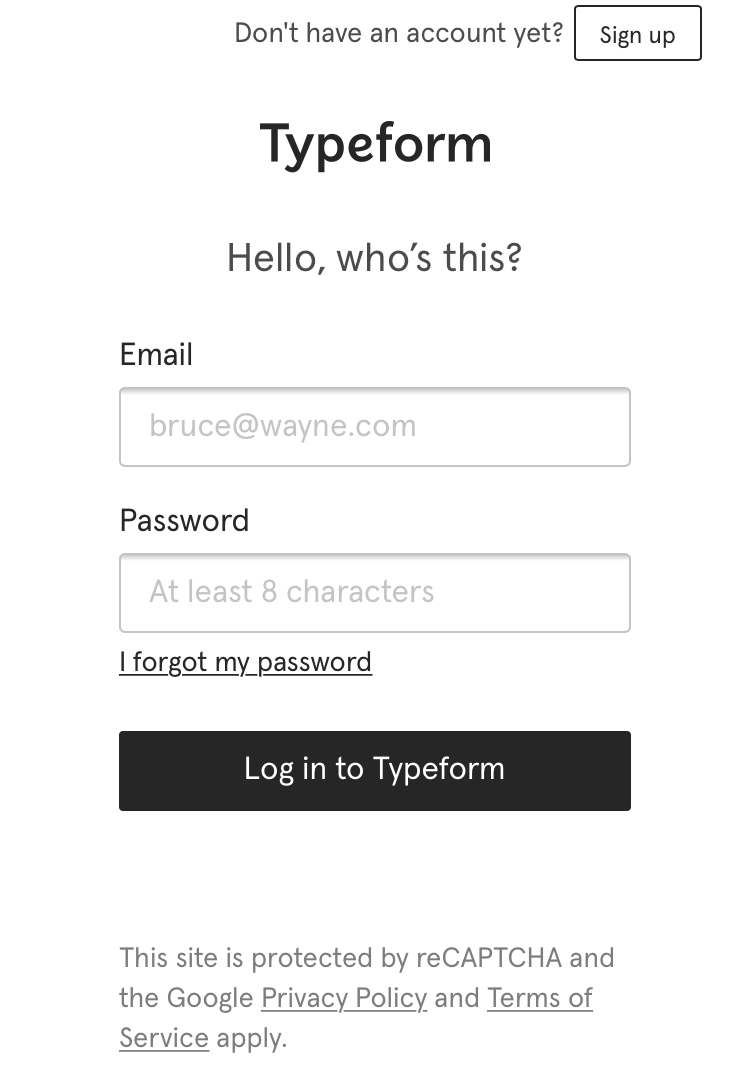 2. If you want to create a new account, you can click Sign up, at the top of the screen.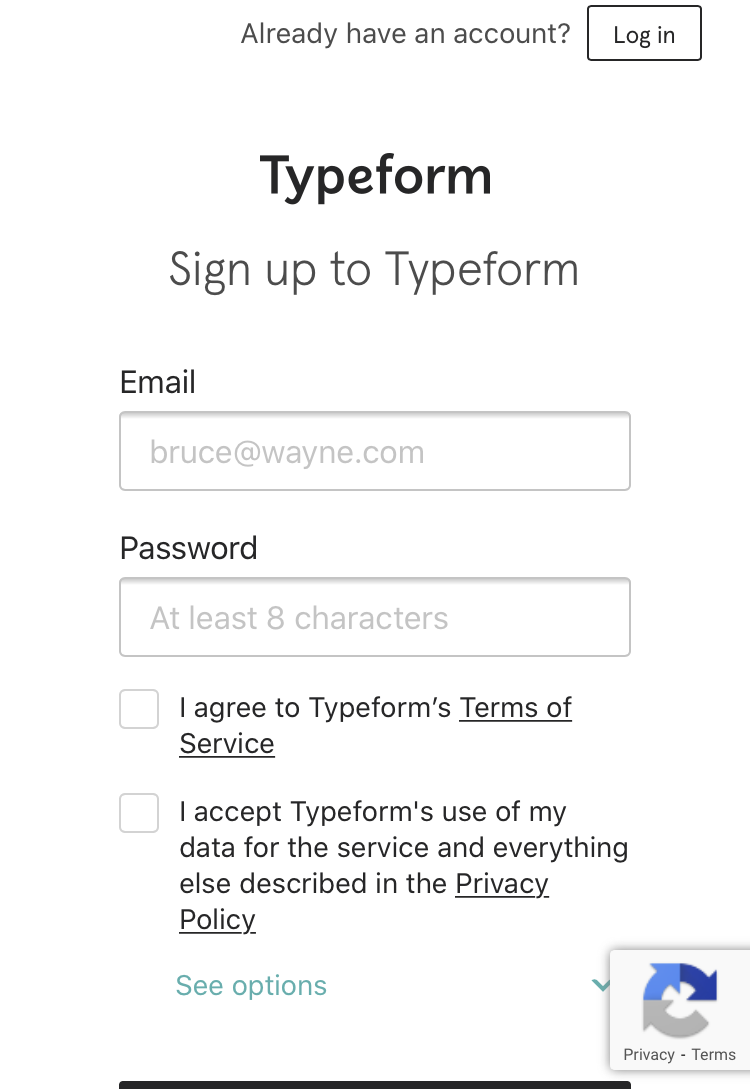 3. Now you're logged in, you'll see your Workspace. 
4. From here, you can access the Help Center and other useful pages. Note that the Settings section is not optimized for mobile yet. Please access your account settings from a desktop or laptop.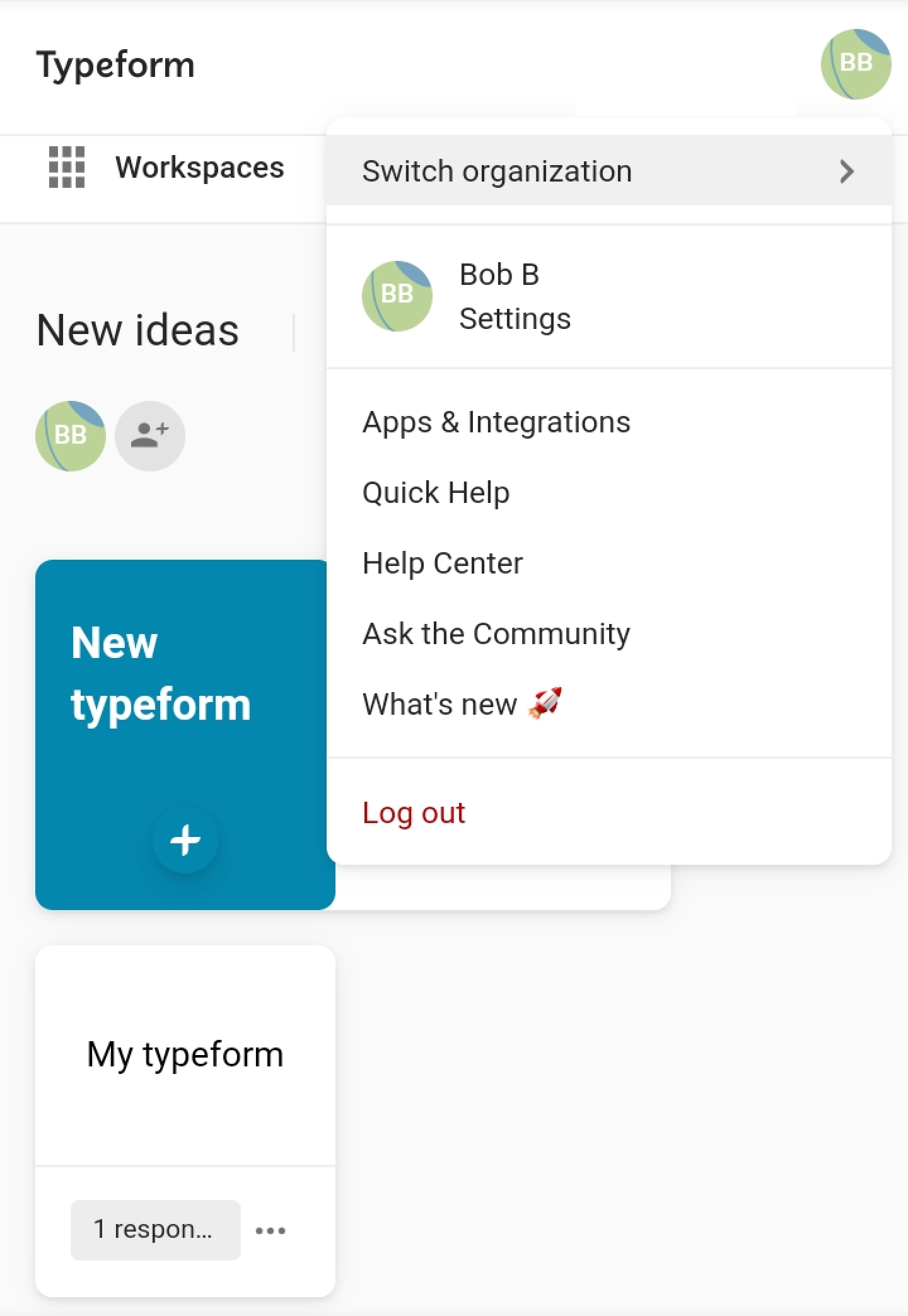 5. Click on the Workspaces icon to view and change Workspaces.
6. The + symbol lets you create a new Workspace.
7. The search box lets you find typeforms and Workspaces in your account.
8. The New typeform button lets you create a new typeform (see below!). After selecting it, you can browse templates, or tap Start from scratch to make a new typeform.
9. This + button lets Plus account holders add new team members to a Workspace.
Create a typeform
1. Let's create a new typeform. Click the + New typeform button:
…and then Start from scratch:
Now you can give our form a name (and optionally tell us what you're creating from the dropdown menu). Click Continue when you're ready.
2. Click the + to open the Questions menu: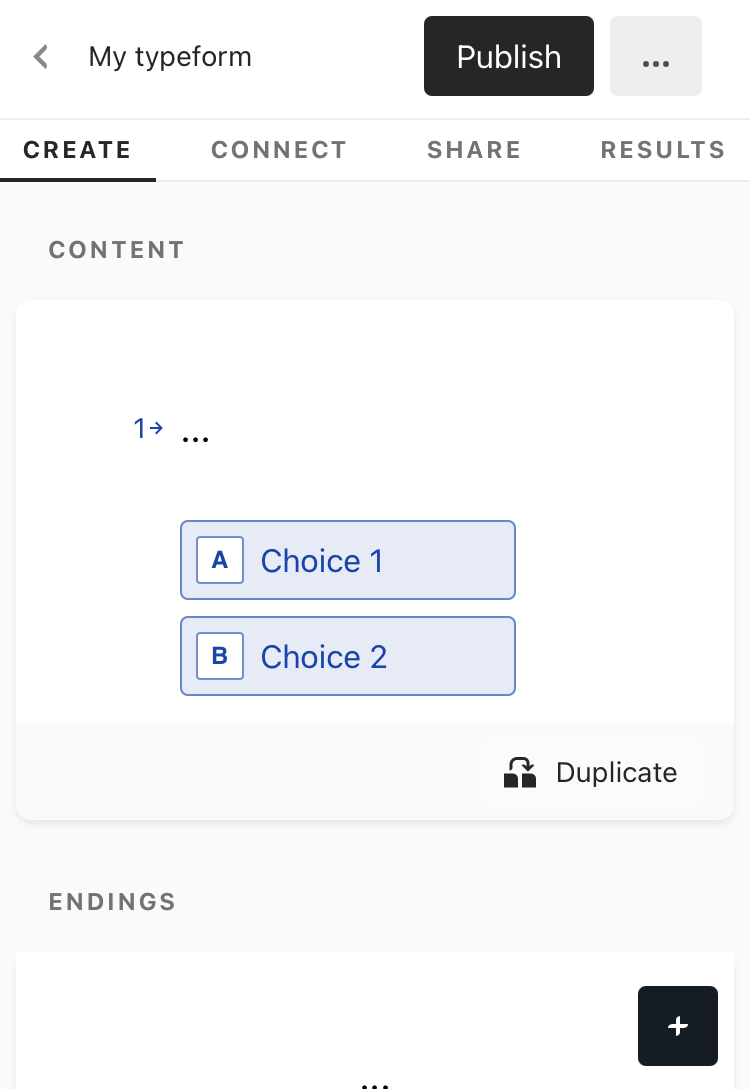 …and choose a question from the menu that appears by tapping on it:
I'm going with a Welcome Screen to start, so I tap that and then write in the text I want.
3. Tap + again (as in step 2) to add another question. This time I'm adding an Email question. 
You can also Recall information from previous questions by typing @:
To copy or remove a question, go back to the Create panel and use the Duplicate and Delete buttons:
4. To finish this example contact form, I've added an Ending screen:
That's all there is to it! You can now share your typeform by clicking the black Publish button at the top of the screen.

Tips! Your typeform is saved in your account as usual, and you can always edit it from a desktop browser whenever you want.