How to add Pexels video to your typeform
Pexels is a public library of beautiful looped videos that you can use to bring your typeforms to life. You can choose how to display them, even using them as a background image for your questions.
1. Open your typeform, select or add a question where you want to add a video, then click the Add button, highlighted below: 
2. Our media selection tool will open. Click Video, and the you can browse the Pexels video library by scrolling, or by typing into the search bar. 
Search the Pexels library using keywords relevant to what you're looking for. If you don't find what you want immediately, try other similar words.
The previews are not animated - to see the video you need to add it to your form.
4. When you find a video you want, click it. It'll automatically load in your form, and you can drag the media gallery on the screen to get a full view: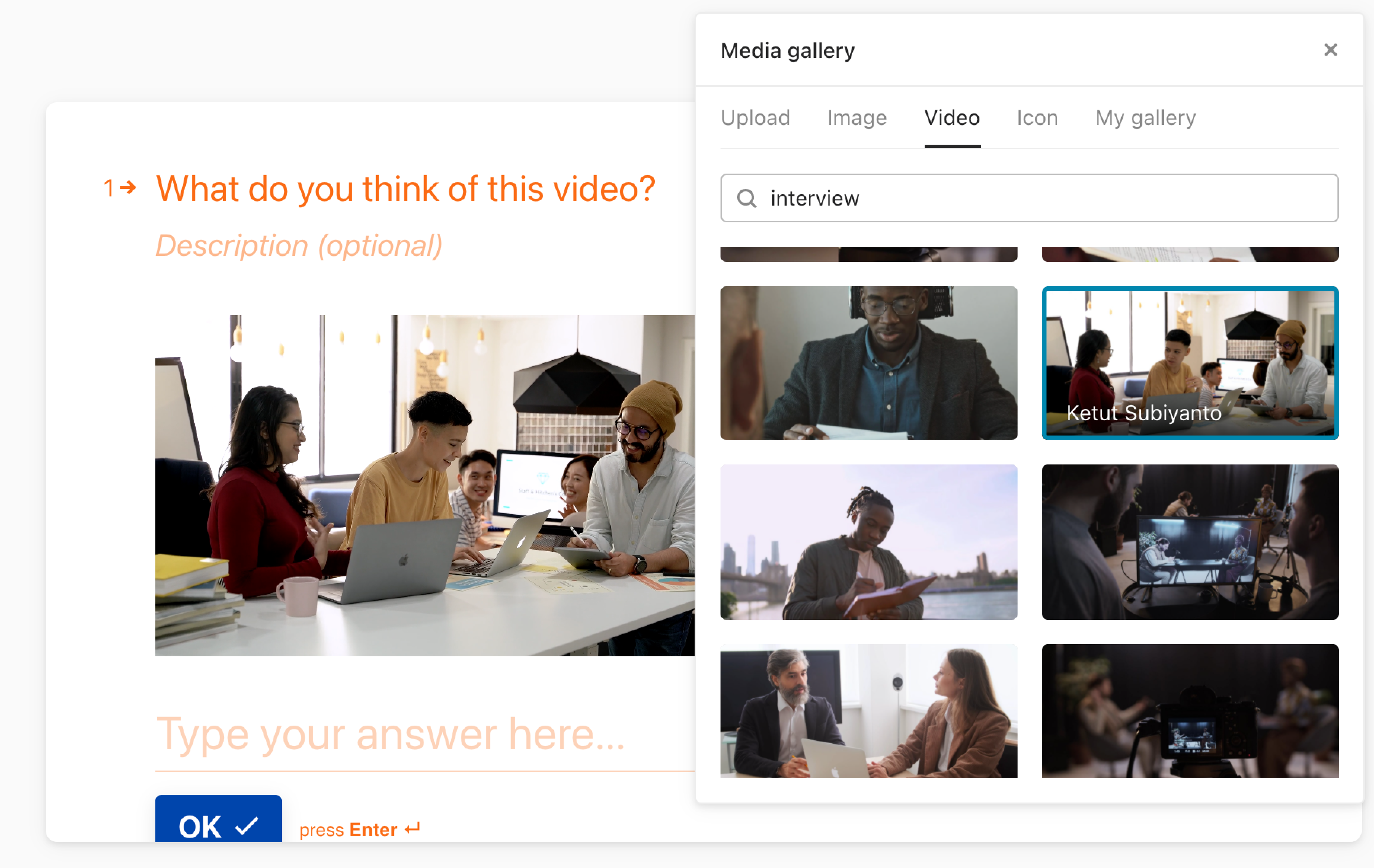 5. Exit the media gallery once you've picked a video you're happy with. Now, you can edit the layout and brightness of your Pexels video using the interface on the right: 
6. You can always change your Pexels video in the Layout section, or remove/change it by clicking Change next to Image or video: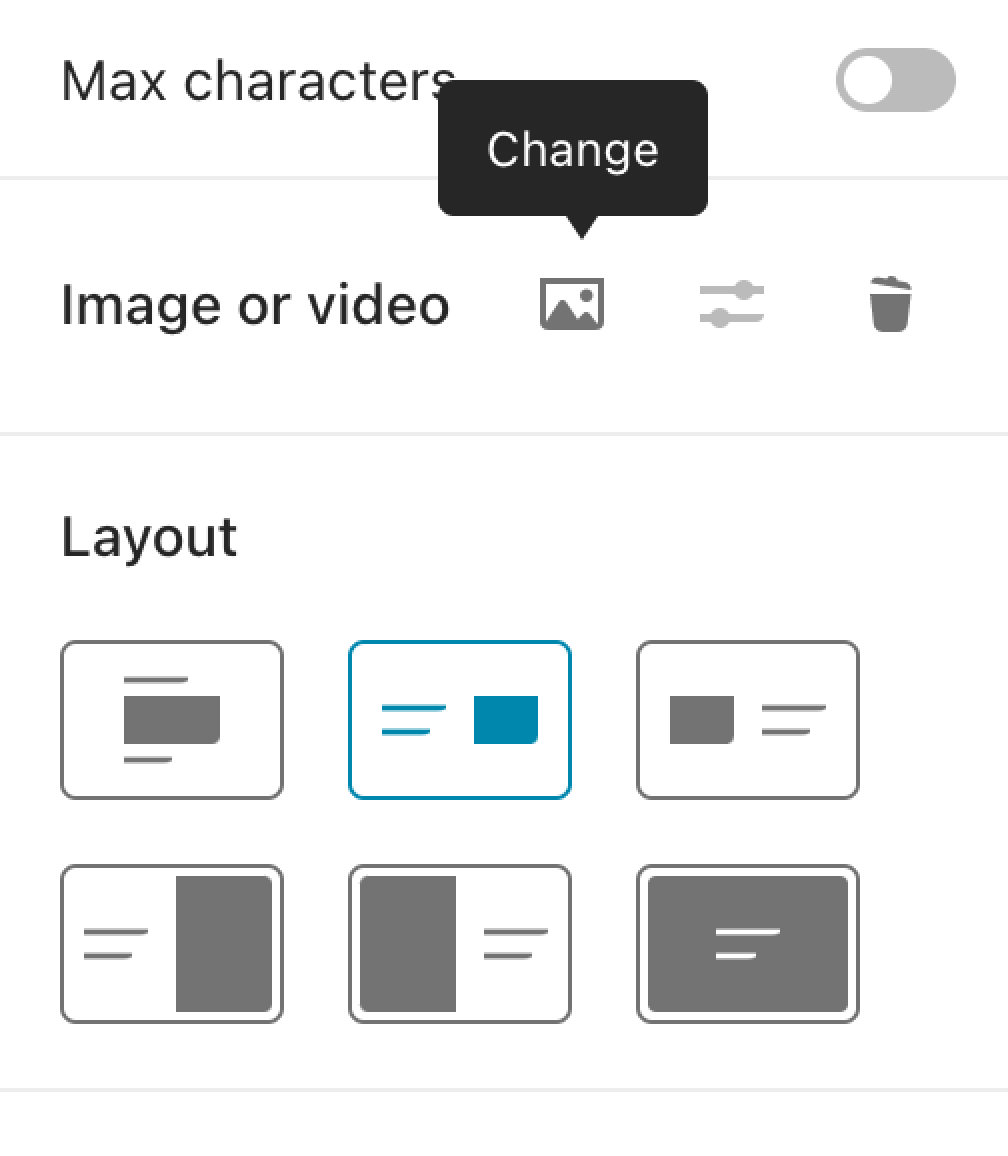 Note! Pexels videos are silent - use them for illustration! If you want video with audio, use YouTube or Vimeo video, or embed a videoask.