Payment question - Stripe integration
Sell products, pay for bookings, accept charity donations, and more by adding a Payment question. We use a system called Stripe that lets you take payments safely and securely.
When you use a Payment question, your respondents will see a great-looking single-page form where they can securely pay for your product or service:
Find out how to use it, what you need to set it up, and more below.
What do I need to use the Payment question?
You need a Basic or higher Typeform account and a Stripe account. When setting up a Payment question, you can create a new Stripe account, or link your existing one to Typeform. Your Typeform account can only be connected to one Stripe account at a time: the same Stripe account will be used for all typeforms you create with Payment questions. 
Per Stripe's policies, Stripe accounts can also only be connected to one platform at a time. This means that if your Stripe account is already connected to a different platform, you'll need to use a separate account under the same login to connect to Typeform. When you connect to Stripe through the Typeform platform, Stripe will show all existing accounts that can be connected to the platform. If there are no available accounts, you can create a new one. 
You can use Stripe's legal entity sharing feature to reuse data about your business when creating new Stripe accounts.
Stripe charges a very small transaction fee on payments. Find out more here.
Finally, Payment questions can be used for one-time payments only: it is currently not possible to set up a recurring payment with this feature.
What do I need to create a Stripe account?
A Stripe account is free. You need a valid email address, and a bank account linked to an address. Head over to Stripe to find out more.
How to use a Payment question
1. Click +, and choose Payment from the questions menu: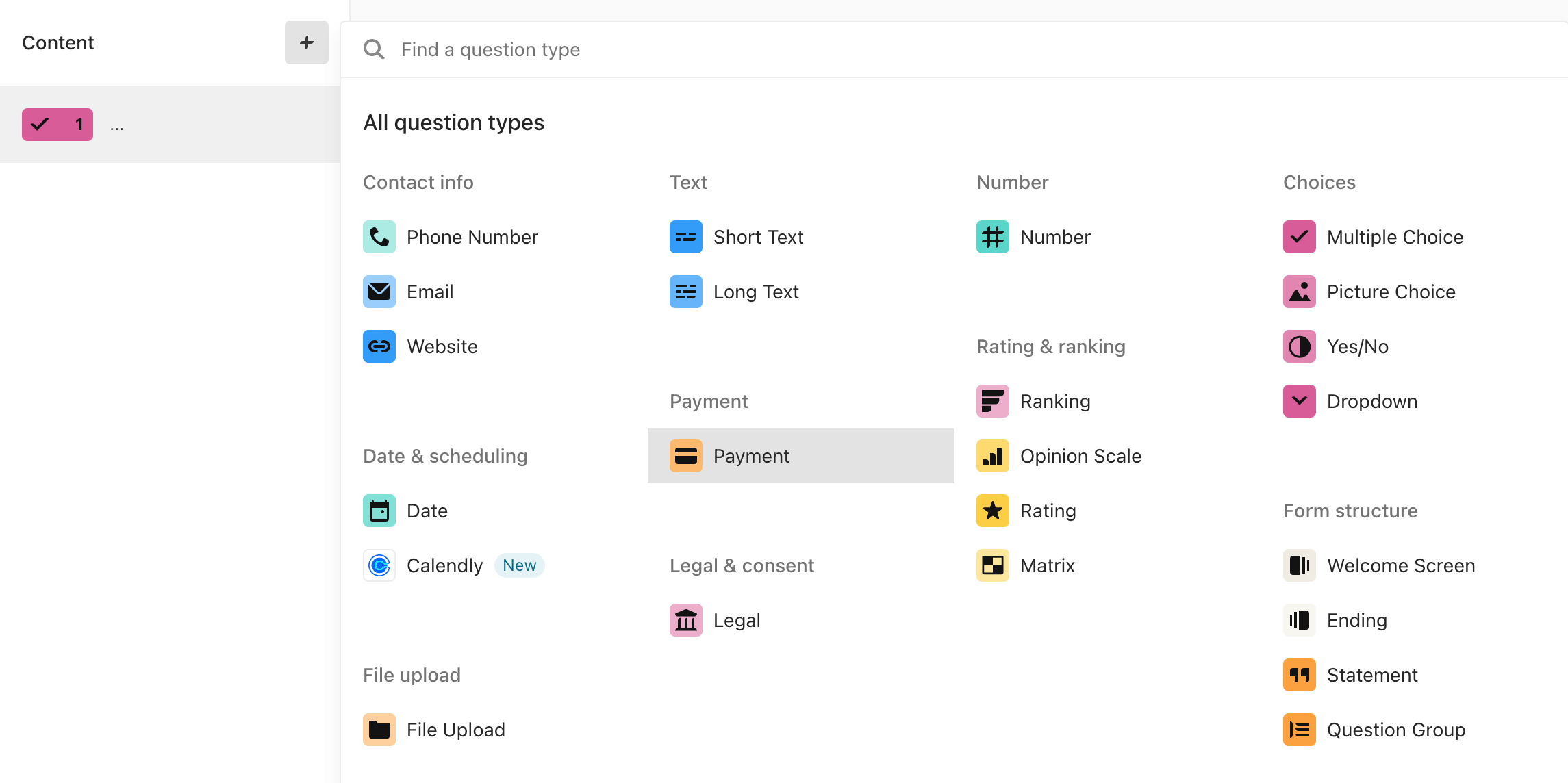 2. Now you can type in the text you want. If you want to show the price, type @ and choose price from the Recall information menu.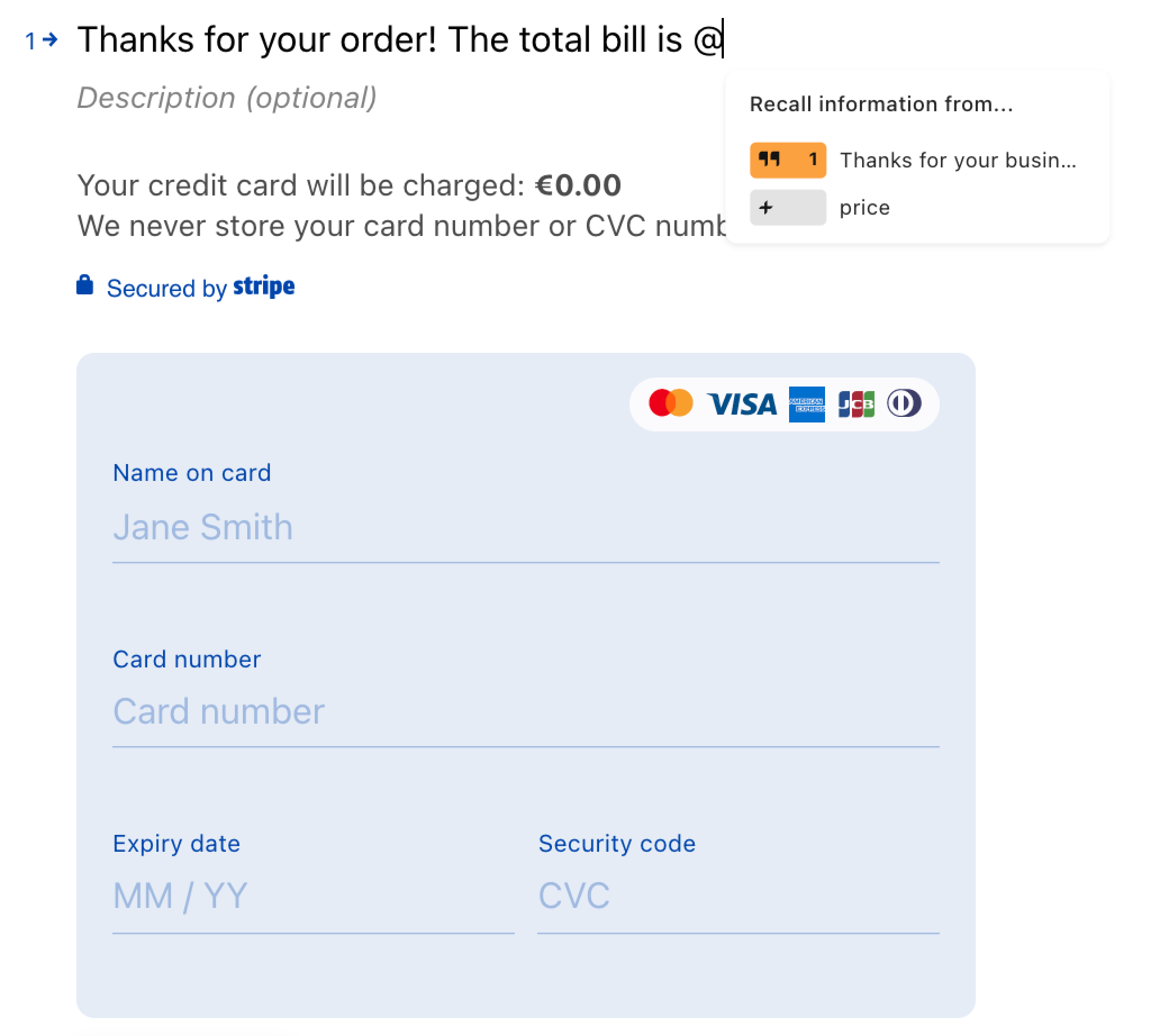 3. Go to the Question tab in the right-hand sidebar, and click the Connect to Stripe button under Settings. 
This will open a new tab in your browser, where you can either create a Stripe account or sign in to an existing account. Once you've done this, the tab will close and you'll be returned to Typeform: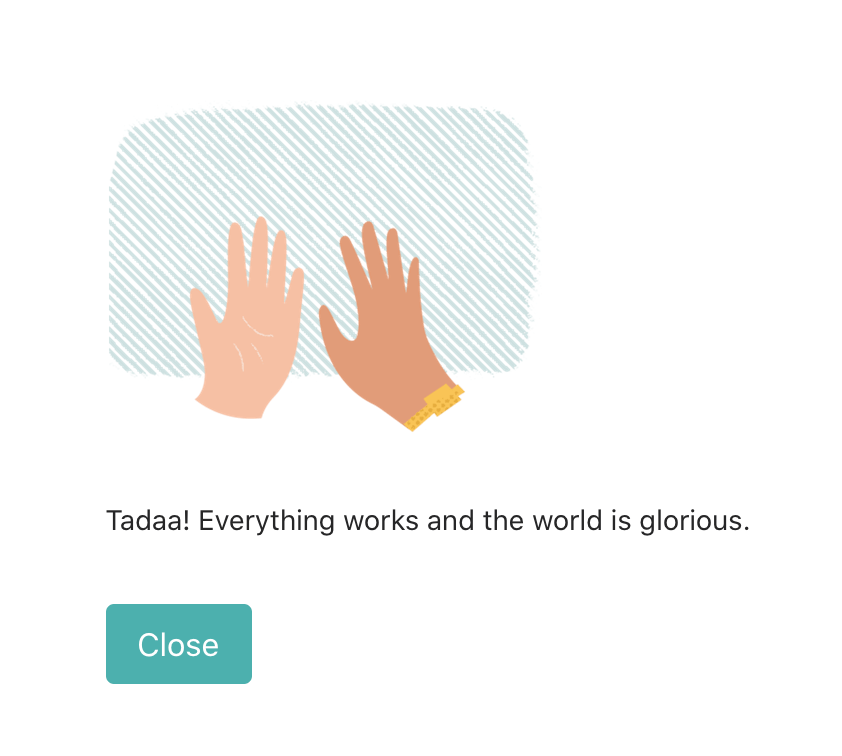 4. Now your Payment question is ready to go, and you can also use the other Question Settings available. Note that if you set the Payment question as Required, respondents must make a payment of at least $0.50 to be able to submit the typeform.  
If you want to unlink or change the Stripe account you connected, click the dropdown menu under Stripe Account: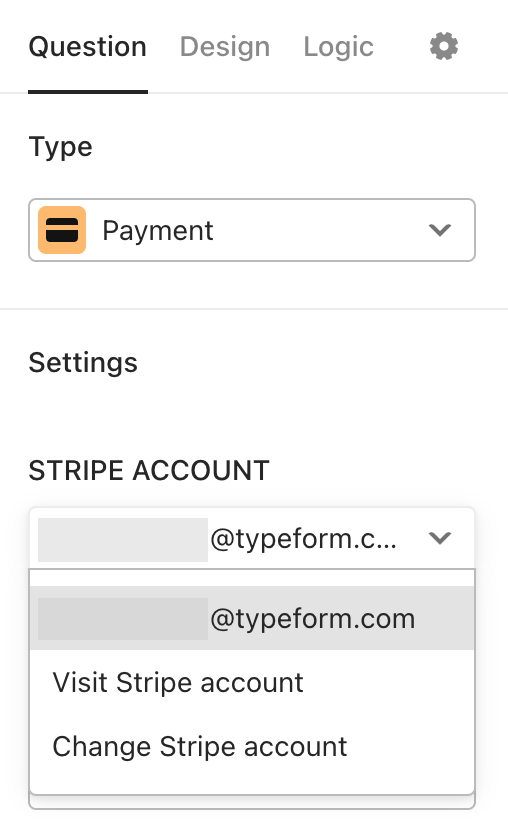 Clicking the dropdown menu gives you the option to visit or change your Stripe account, which will open in a new browser tab.
To choose the currency your typeform will charge people, click the dropdown arrow next to your currency.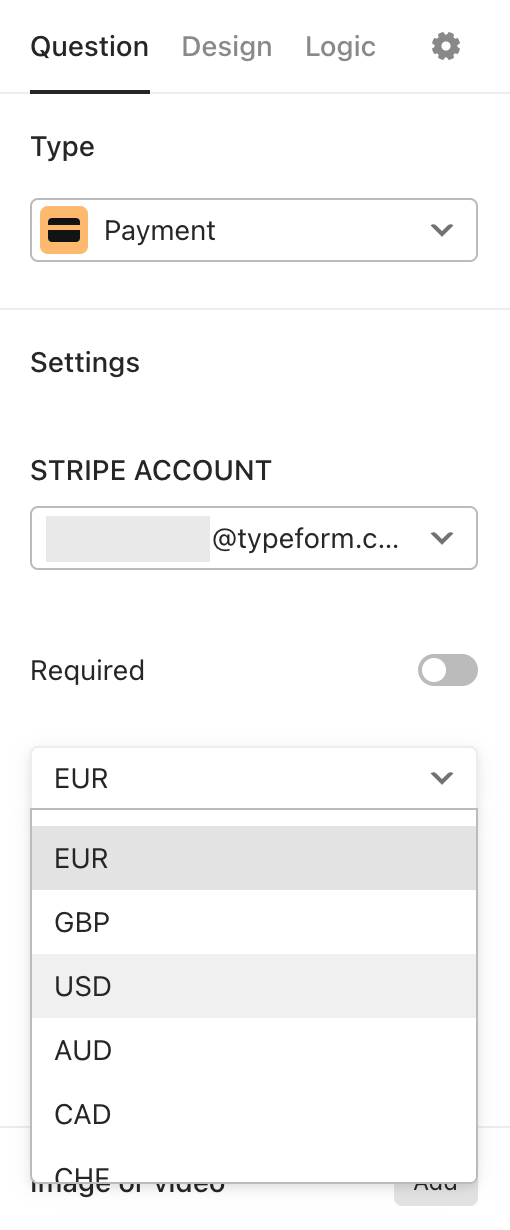 Stripe charges a very small transaction fee on payments. Find out more here.
Check out this article for some troubleshooting tips and FAQs on our Stripe integration.