Transferring account ownership (Google and Microsoft sign-up)
If you used Google or Microsoft sign-up when creating your Typeform account, and would like to change the email address associated with the Typeform account, please reach out to our Support team using the Contact Support button at the bottom of this page. 
These instructions only apply to users who chose the Sign up with Google or Sign up with Microsoft option when creating their Typeform account.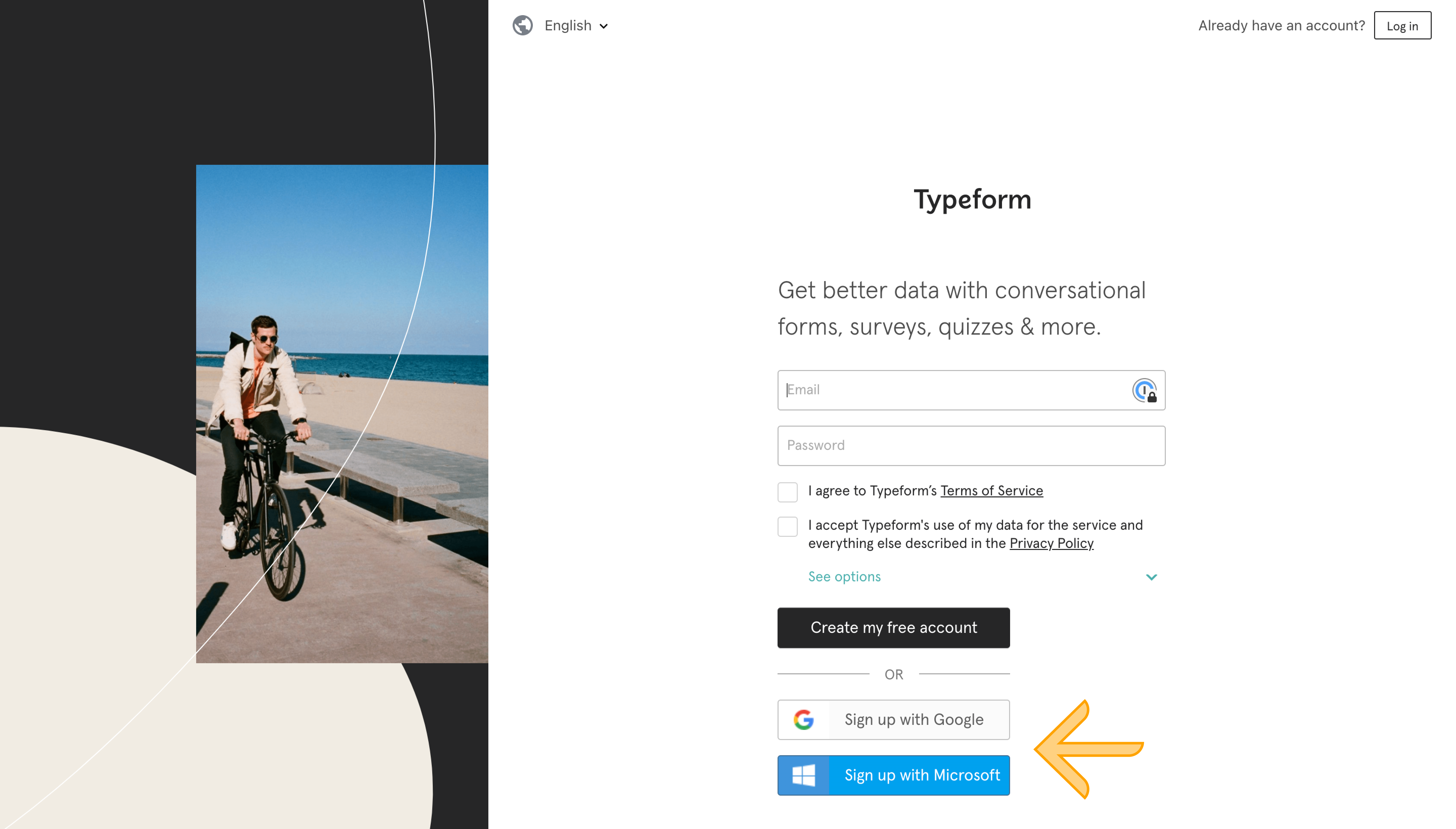 If you used a Gmail or Microsoft address when creating your Typeform account, but created a separate password for the account instead of using Google or Microsoft credentials, you can transfer account ownership yourself by following the instructions here.