Transferring account ownership (Google and Microsoft sign-up)
Here's how you can change the email address associated with the Typeform account if you used a social account (Google or Microsoft sign-up) to create your Typeform account. 
These instructions only apply to users who chose the Sign up with Google or Sign up with Microsoft option when creating their Typeform account.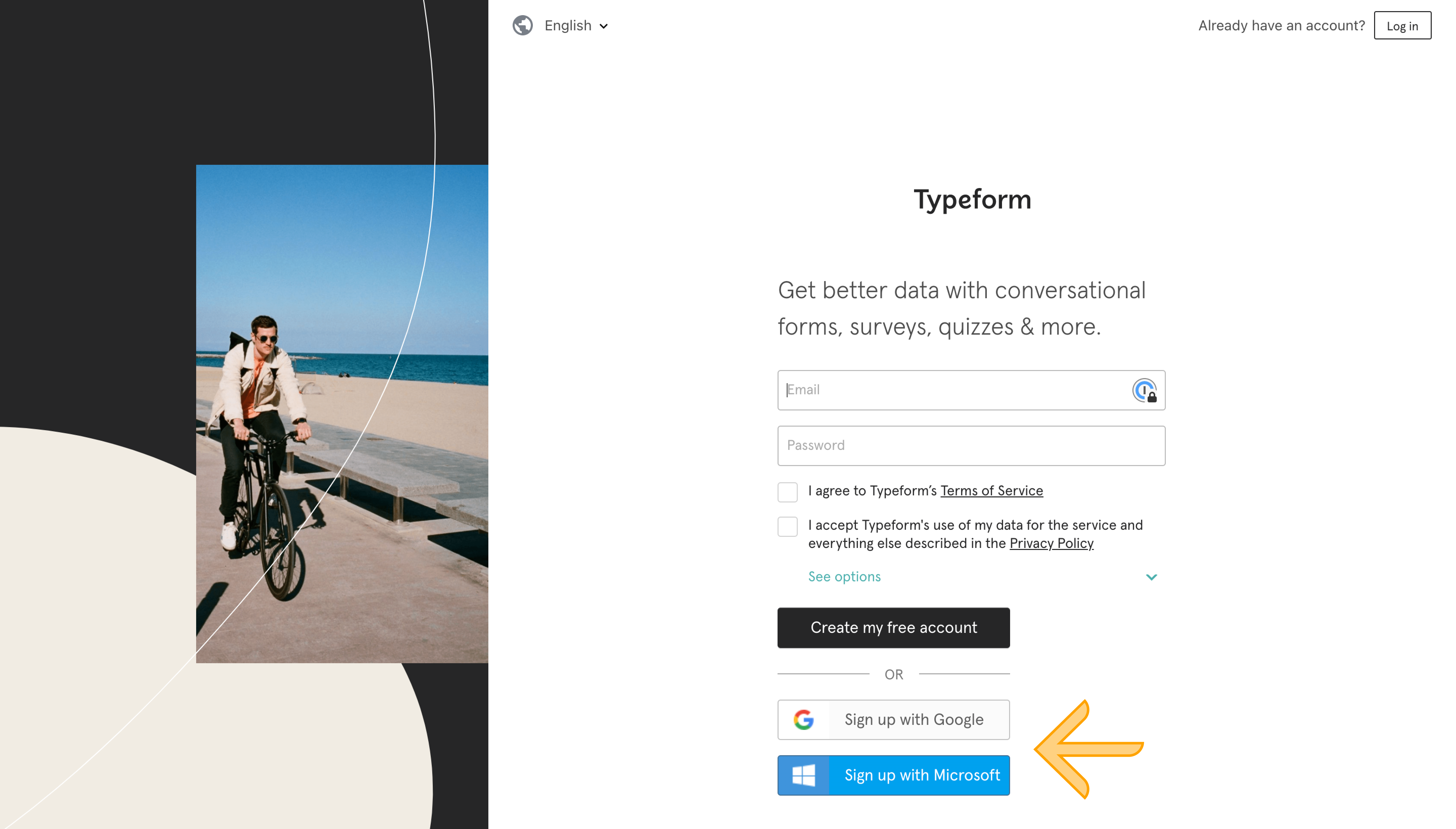 To transfer account ownership, you must first create a password:
1. Go to your account settings by clicking your avatar in the top right corner and selecting Your settings:
2. Click Set a new password:
3. Click Setup:
4. To verify your email address, click Send me the code:
5. Go to the email address you signed up with where you'll find an email that looks something like this (make sure to check your spam folder if you can't find it):
6. Enter the code you received in the Verification code field and click Verify:
7. Now you'll be able to create a password for your account. Enter the new password, make sure it fits our password criteria, then type the same password again. If everything matches, you can hit Confirm:
Now that you've created a password, you'll be able to change the email address of your account and transfer account ownership yourself by following the instructions here.