Get scheduled reports for typeforms with Digest by Zapier
With Digest by Zapier, you can create scheduled reports of submissions to your typeforms. If you have a typeform with lots of submissions, this is a neat way of being sent results regularly, instead of after every submission.
To set up a Digest, you need a Zapier account and a live typeform.
1. Log in to your Zapier account and click Create Zap.
2. Choose Typeform as your trigger app. Either scroll to find it, or use the search bar.
3. Choose New entry as the trigger event, and click Continue.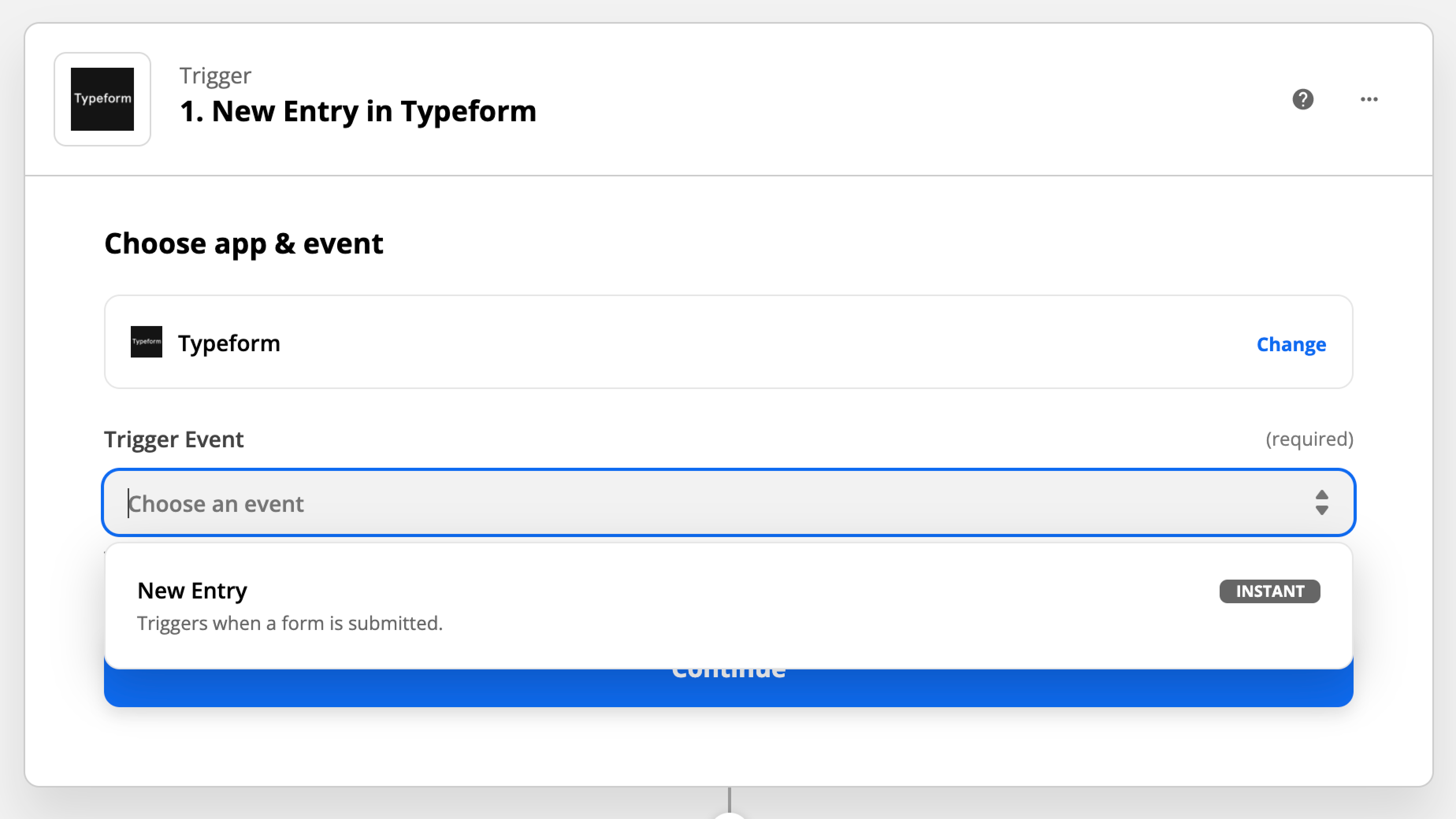 4. Now either select your connected Typeform account, or click Connect a New Account and follow onscreen instructions.
5. Now you'll see a dropdown menu. This lists all of your typeforms, so select the one you want to use.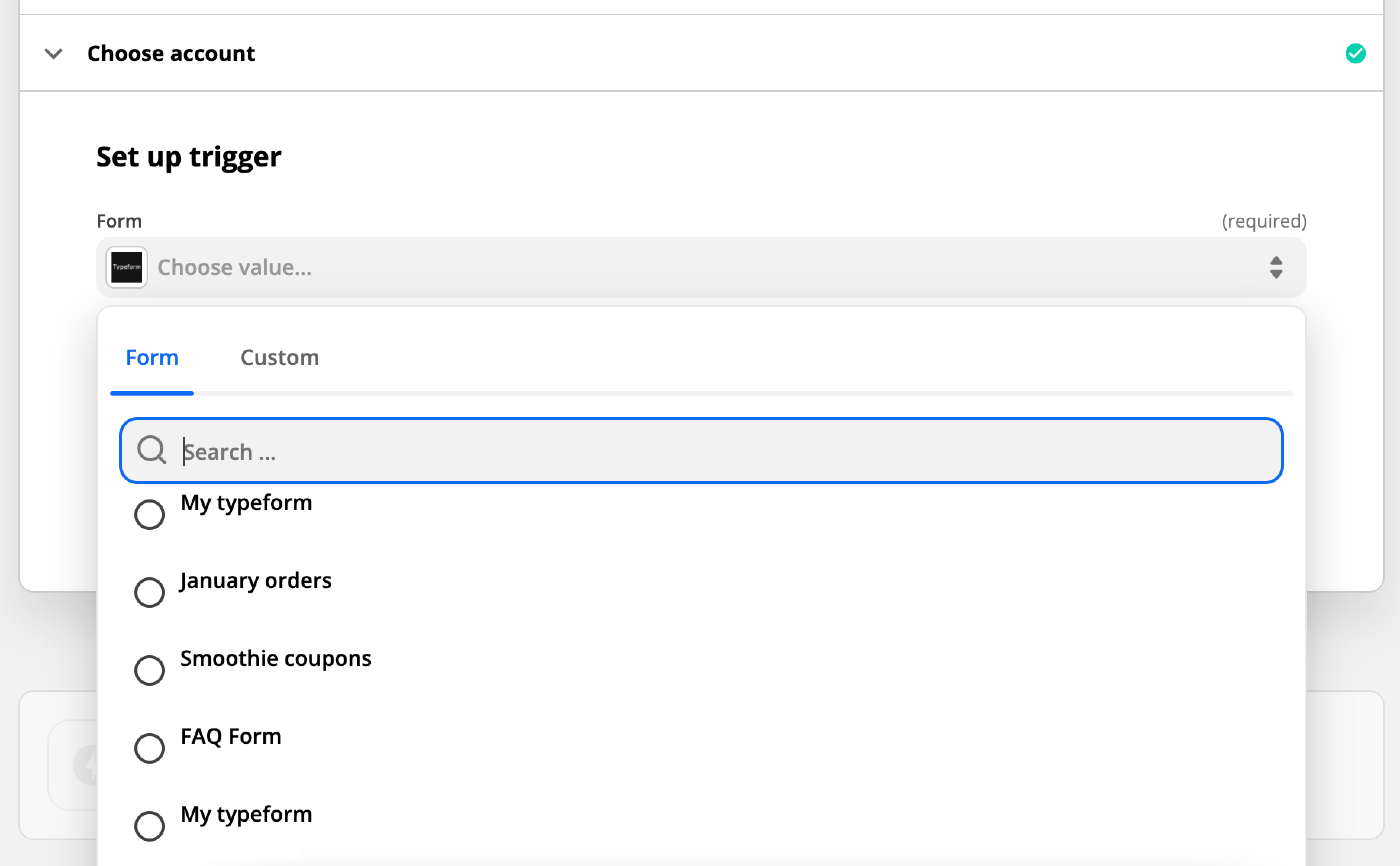 6. Click Test trigger to make sure the connection is working properly. Then, click Continue.
7. Next you have to select an Action. Type Digest in the search bar, and click Digest by Zapier to select it.
8. Now we have to select the Digest Action. Select Append Entry and Schedule Digest.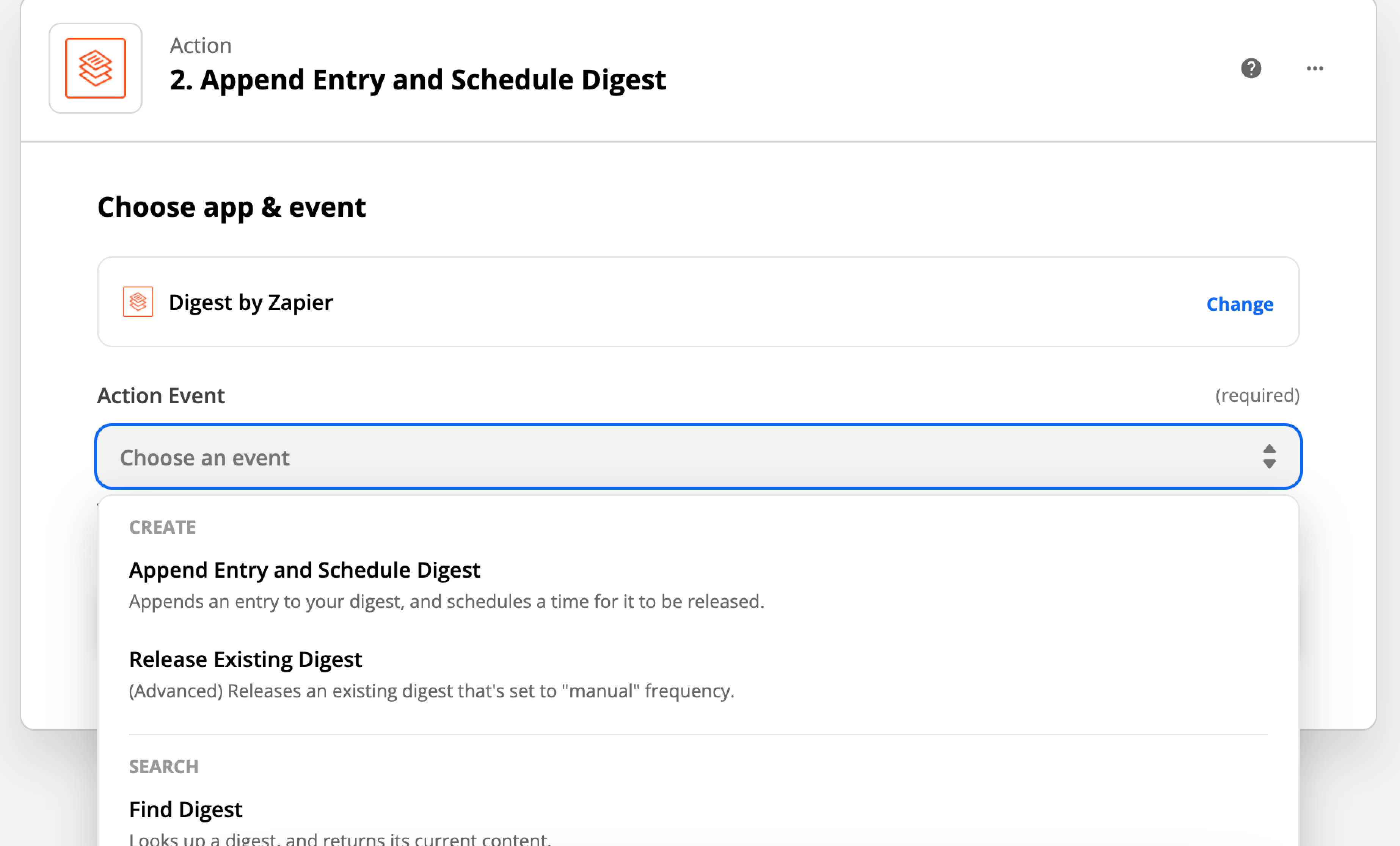 9. Now you can set up how your Digest will look. Give it a name, and then in the Entry field, choose what you want to include: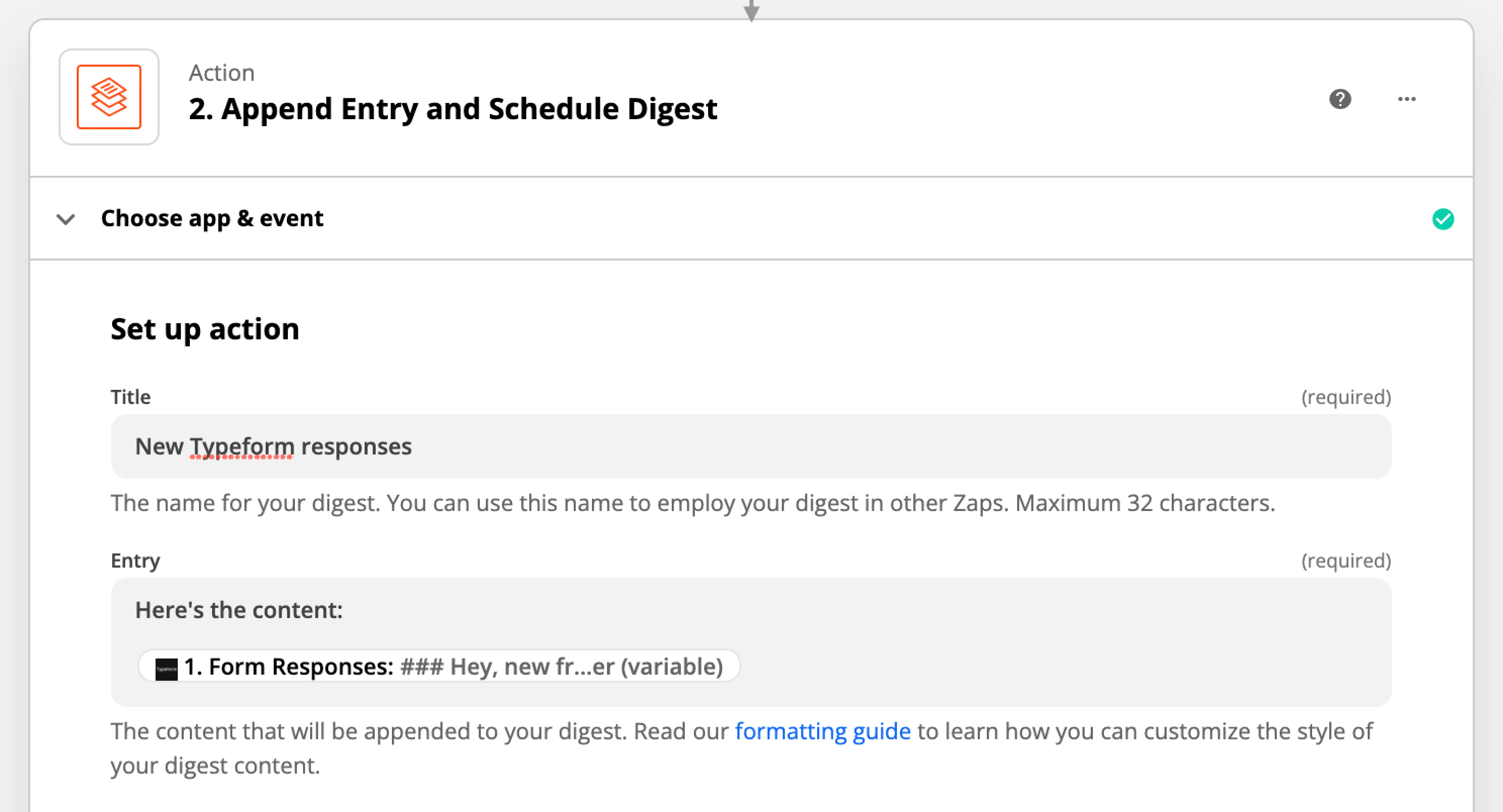 You can include answers from any question, and other data like submission time. You can also add text and formatting of your own, to make it more human. Check out this article on formatting emails for more detail.
10. Choose the frequency and time of day that you want to receive your Digest, and whether or not you want it on weekends. Why not keep weekends for yourself? You can also set up manual times, or trigger a Digest after a certain threshold has been reached.
11. Next you'll be asked to test the Digest. Assuming the test is successful, you can turn on your Zap.
12. Now we'll add another step: setting up this Digest to be sent by email. On your Zapier homepage, click the dropdown menu to the right of your zap and click Edit:
Click the + button under Append Entry and Schedule Digest to add another Action.
Choose Gmail from the list of apps, and select Send Email as the Action Event.
You can also use Mail by Zapier, SMTP by Zapier, and more.
12. Connect to a Gmail account, following onscreen instructions, and then set up the email you want to receive.
Choose the recipient address, etc, and the email subject, then move on to the Body to add your Digest content. Pick Append Entry and Schedule Digest from the list of suggested data.
13. Now, test your zap. Assuming it's successful, all you need to do now is click Turn on Zap to activate your Digest.
Now you'll receive your Digest based on submissions to your typeform at the next scheduled time, as long as your typeform is getting submissions.