Integrate an existing typeform with your monday.com board
Have you already created an awesome typeform that you'd like to connect to a monday.com board? With our monday.com integration, you can do just that.
If you're looking for a way to connect your favorite typeform and populate your monday.com board, this is the integration for you. Note that monday.com is a partner-supported integration, so please reach out to their support team if you experience any issues.
Here's what you'll need:
A monday.com account
A Typeform account
Here's what you'll have to do:
1. Go to the Connect panel, scroll down until you see monday.com and click Connect.
2. Click Get started in monday.com.
3. Enter the email address you're using for monday.com and click Continue.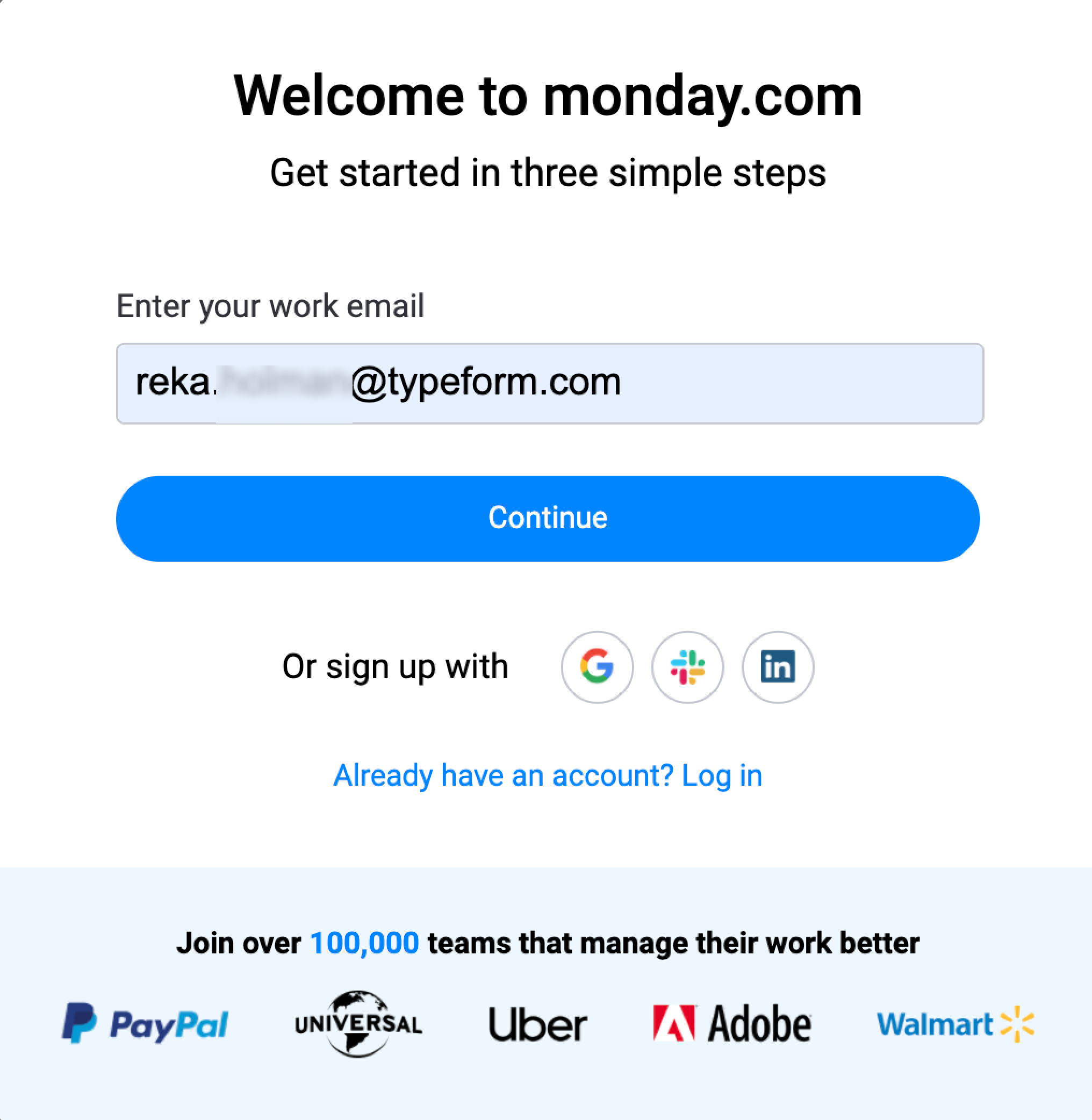 4. Choose between logging in to an existing account or creating a new one.
5. Click Log in. In this example, I chose an already existing account that will take me to my Typeform address.

6. Now you'll see your monday.com board. Click your initials at the bottom left and select Integrations.
7. Click the Typeform logo.
8. Select the board you want to send your typeform's data to from the list.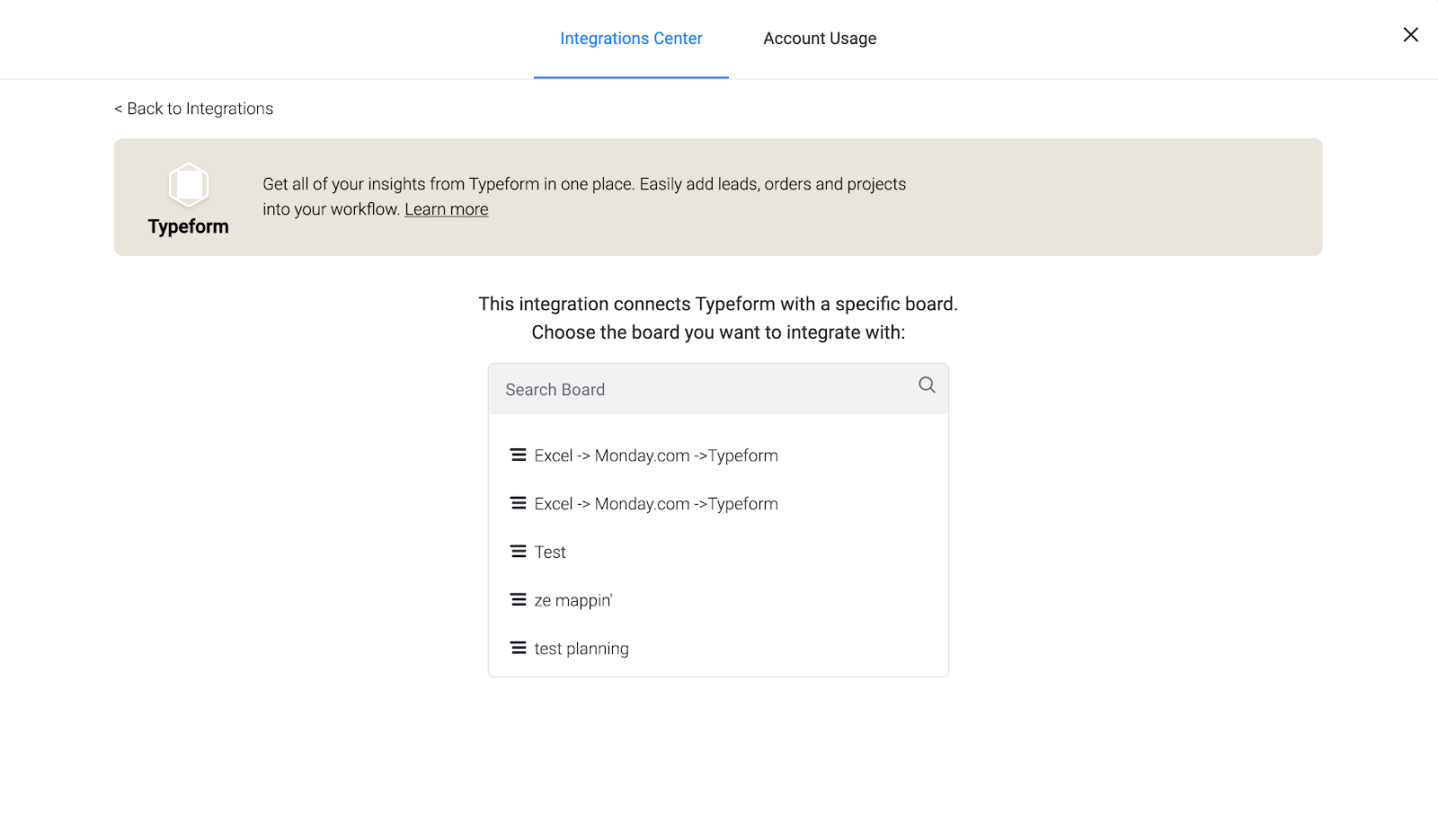 9. Click Add to board to choose the event that will trigger updates in monday.com.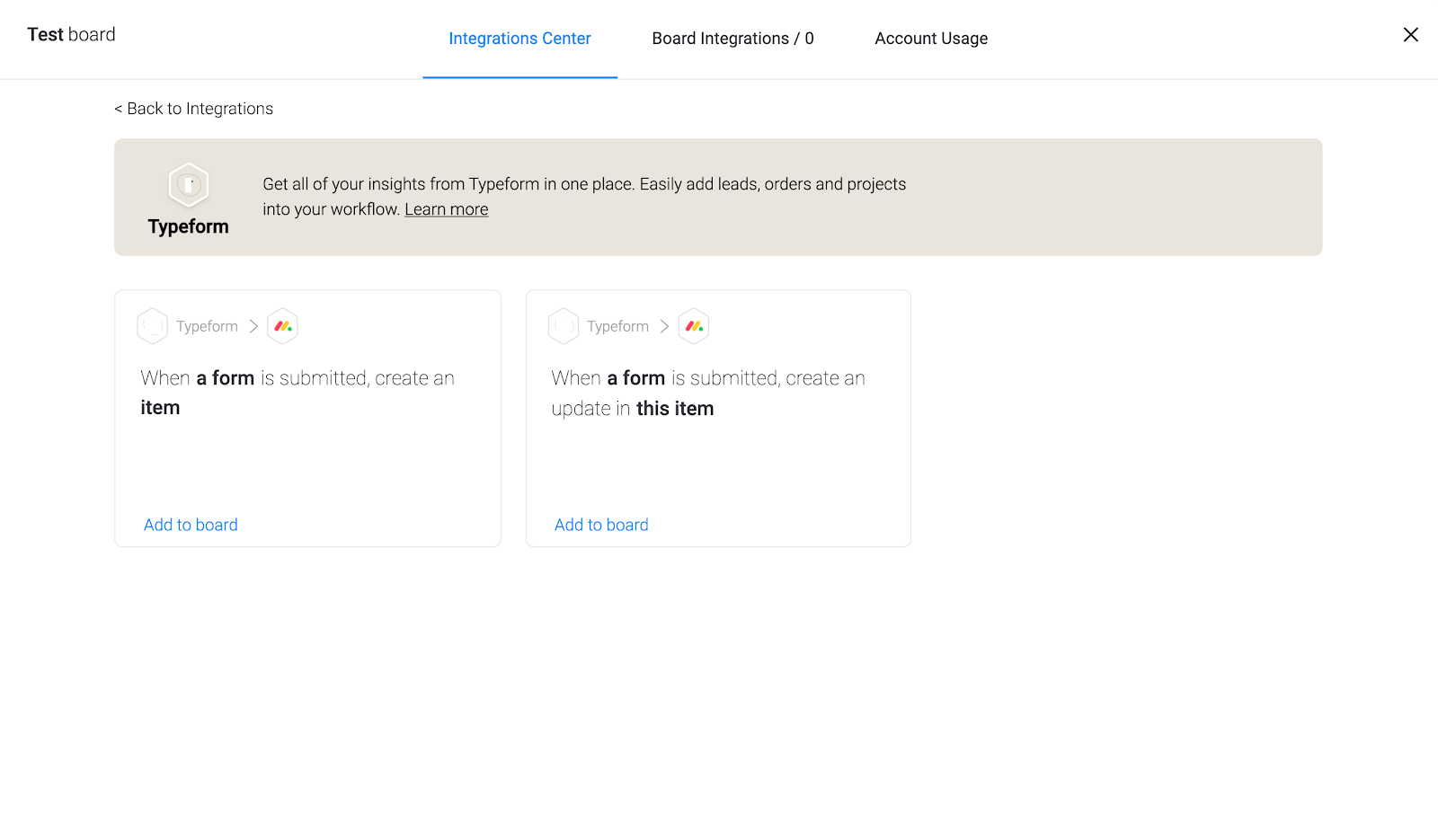 10. Click Connect to log into your Typeform account.
11. Click Accept.
12. Click a form to select the typeform you'll be integrating.
13. Click item, and map your monday.com fields to your typeform fields, then click Done.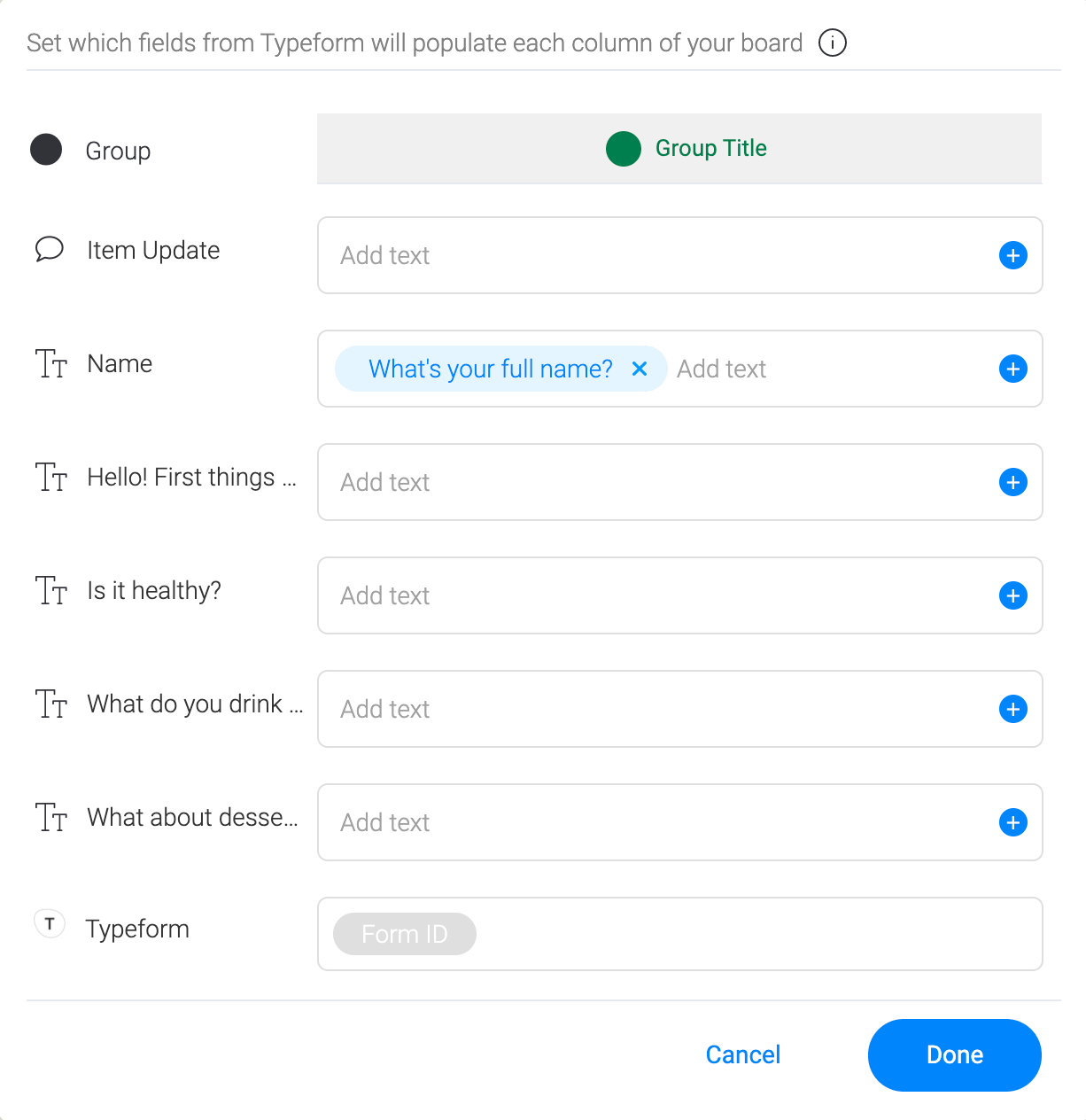 15. You're all set! The integration is now active, and you can use the toggle to turn it off, or click the three dots to delete it.
You can find a list of all Typeform fields supported by this integration along with other useful tips from monday.com here.